He may clear up not less than four murders in Serbia, and that is his NEXT TASK
WHAT ELEZ CAN DISCOVER: He could solve at least 4 murders in Serbia, and this is his NEXT TASK
Darko Elez, 41, was sentenced to 15 years in prison after admitting to being one of the organizers of a criminal group that committed four murders, numerous robberies and money laundering.
Photo:pink
It is believed that his testimony could solve at least four murders that took place on the territory of the Republic of Serbia, but he could also talk about many unsolved murders in BiH, Blic writes.
Elez was arrested in Serbia at the end of last year on an Interpol warrant and extradited to Bosnia and Herzegovina four months later. He then concluded a plea agreement with the Prosecutor's Office of BiH, and by that procedure he lost the right to appeal the verdict. The agreement was confirmed by the court and Elez was sentenced to 15 years in prison. During the investigation, the Prosecutor's Office of BiH determined that the group led by Elez consisted of people who lived in Serbia and committed crimes in BiH.
The prosecutor claimed that the case was strong and that the prosecution had numerous pieces of evidence and more than 30 witnesses.
– The group was very well organized and cooperated with other criminal groups in Serbia, Montenegro and Bosnia and Herzegovina, illegally crossed the borders of BiH, and its members are from Serbia, Montenegro, Greece to Ukraine – the prosecutor said during detention of Elez and then further explained that members of this criminal group, when they did not kill for Darko Elez, killed for "scallops" and "kavcans", members of a criminal group that have been in conflict since 2014 and in whose war more than 50 person.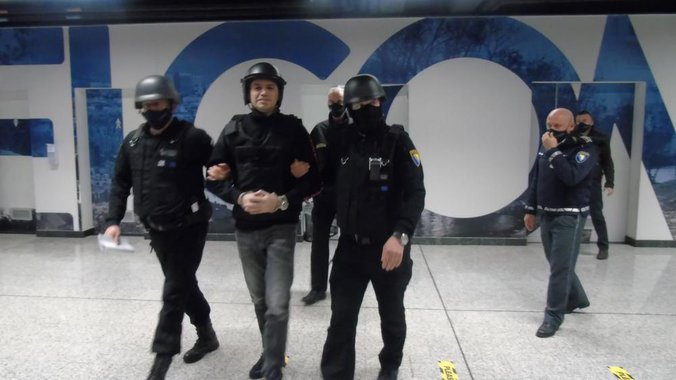 Elez is known in criminal circles and his name is associated with drug trafficking, murder, extortion and robbery.
Sačekuša z a "kumaru"
After Elez made an agreement with prosecutors in BiH and Serbia, he began revealing details about unsolved murders. He revealed the location of the buried body of the paid killer Slaviša Bilinac Bili, who is suspected of the 2006 murder of the president of the Bežanija Football Club, Goran Mijatović Mita.
According to unofficial information, Elez said that Bilinac was killed and buried near the bobsled track on Trebević. In the coming days, exhumation orders should be issued if, previously, it turns out that the information given to the investigators by Darko Elez is correct, the media in BiH reported.
Who is Billy?
Slavisa Bilinac Billy was known as a contract killer. Among other things, he informed Đorđe Ždral, with whom Elez was in conflict, that Darko was preparing to liquidate him. Before the court of BiH, Đorđe Ždrale stated that Elez told Billy that the green light had been given and that I had to be liquidated as soon as possible.
– Bilinac came to me and turned on the phone on the speakerphone, and called Elez, asked him to explain a previous conversation. Then he told him that the green light had been given and that I had to be liquidated as soon as possible. I was very surprised because there was no reason for something like that, and in the meantime, Elez went to Serbia with the whole family from Lukavica and I never saw him again – Đorđe Ždrale testified.
He was one of the suspects that in October 2006, he planted and activated an explosive and killed Goran Mijatović Mita, the president of FC Bežanija, and his bodyguard Slavko Novković. Mijatović and Novković were killed early in the morning. At the moment when they approached their Škoda car, the MRUD bomb exploded, which was planted under the Audi 80, parked right next to Mijatović's Škoda.
Crane and Elez are a crime gang
They further "strengthened" their relations by forming two crime groups that operated on the territory of East Sarajevo, and were engaged in theft and robbery, but also in kidnappings, shootings and murders. They respected each other, and Sarajevo inspectors still recount that they shared the same characteristics – good organization and cruelty. It was also rumored that Ždrale had good police connections, but that he was often brought in for interviews.
After his release from prison in the spring of 2006, Ždrale turned to his godfather Elez for help, to "push" him until he managed, since he had been behind bars for a long time. He asked Elez to give him a part of the money he had previously received by robbing a bank.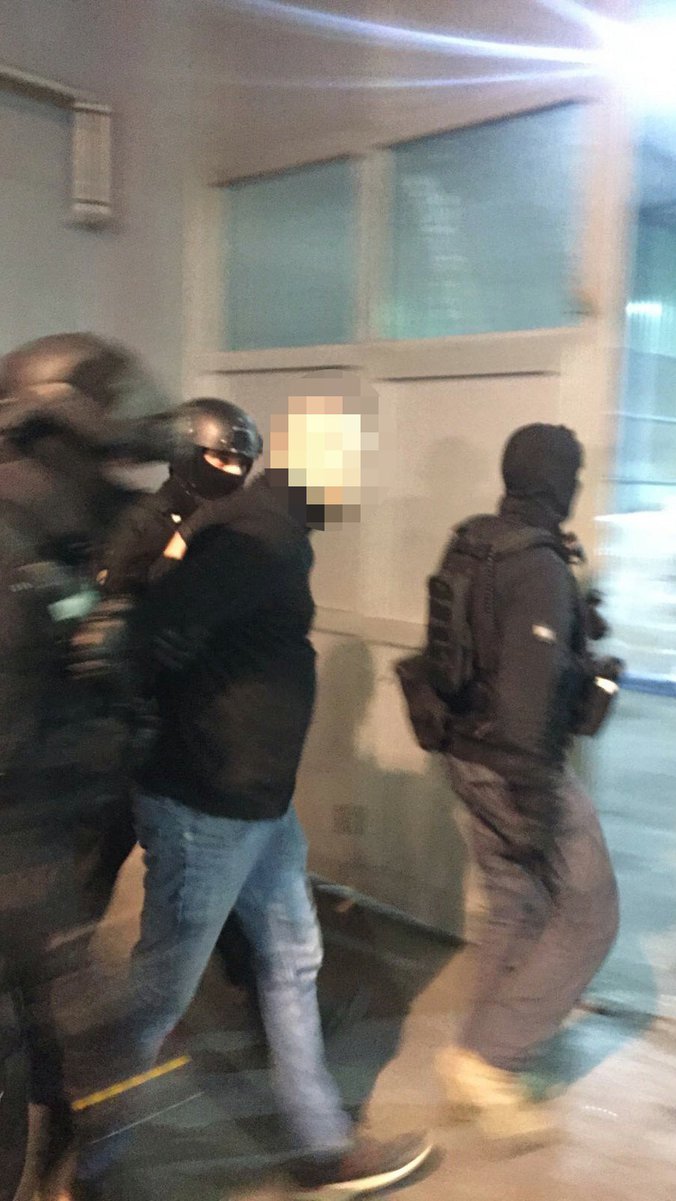 – Elez understood that as a certain kind of racket, he refused the request and from that moment they are no longer on good terms. George allegedly ordered Eleza to move out of East Sarajevo, and since then their conflict has begun – a Sarajevo inspector once said.
Zdrale pulled out a live head only thanks to the fact that the rifle of one of the attackers got stuck. He returned fire and wounded Strahinja Rašeta, who, according to the indictment that was later filed, received an order from Elez to liquidate him. Raseta was killed two years later when he tried to place explosives under the vehicle. Although wounded, Zdrale managed to go to a nearby cafe, owned by his friend, and then to the hospital where he spent only one night, fearing for his life.
No sign of Bunny
Slobodanka Tošić, a former Playboy miss, is on the Interpol red warrant, because she was convicted of helping the attempted murder of Đorđe Ždral in 2006 in the settlement of Vranješ in Lukavica near Sarajevo as a member of Darko Elez's group.
She has been on the run for two years and there is no information about her. She has Serbian and Bosnian citizenship and is wanted as a member of a criminal organization and murder.
This miss became known to the Serbian public in 2008 when she participated in the reality show "Survivor", and the last information about her was published in 2017, since when every trace of her has been lost.
Tosic was arrested in the police operation "Puppet", together with members of Darko Elez's group. It is interesting that the Court of Appeals confirmed the acquittal verdict by which Elez was acquitted of the accusation of inciting the murder of Ždralo.
Hrkalović and Mišo
As it is written, Elez is expected to directly connect Dijana Hrkalović with the liquidation of the famous lawyer Dragoslav Mišo Ognjanović, who was killed in front of his building in front of his son, when Elez spared him for unknown reasons, even though the young man saw his face under his cap.
Allegedly, the killer of Mišo Ognjanović, the lawyer of Luka Bojović – the leader of the scoundrels who said the worst things about Diana in conversations and who had evidence of her cooperation with Elez and Kavčani, who also saw her nude photos taken at the MUP premises while still she was always an official, he did not receive money for the murder of Mišo, but in return he was allegedly provided with major jobs and unhindered racketeering in the area of ​​Novi Sad.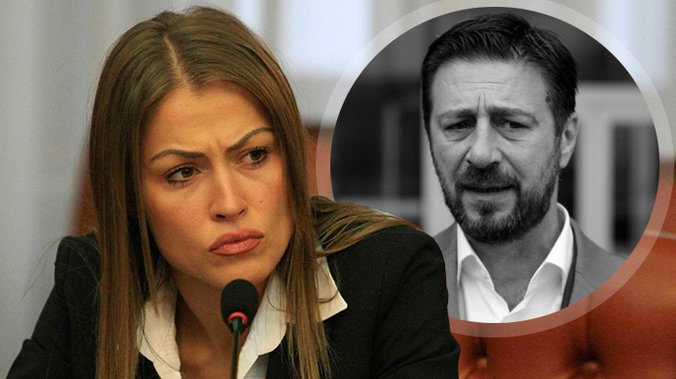 It turned out that Elez profited much more than he took the money in his hands for the liquidation of Luka Bojović's lawyer. He was untouchable, he did what he wanted, and the charges against him disappeared in the drawer of the then chief, who felt so powerful because of his connections with Hrkalovic that he ignored even the Internal Control Service, which searched in vain for an answer about the brutal racketeering of a businessman.
According to some media, Elez laundered huge amounts of money gained through crime through his companies, primarily from drugs, which the "Kavcans" tried to put into regular flows. The sparrows on the branch in Novi Sad also knew what he was doing, but they all kept quiet because, as they said, his head could easily fly away.
Source:
pink.rs