Strengthen financial ties TWO COUNTRIES!
VUCIC RECEIVES FAREWELL VISIT OF AMBASSADOR OF KOREA: Strengthen economic ties of TWO COUNTRIES!
Today, the President of the Republic of Serbia, Aleksandar Vučić, received a farewell visit from the Ambassador of the Republic of Korea, Hyong-zhen Che, and thanked him for his dedicated work and contribution to the improvement of bilateral relations between the two countries. to Serbia.
Photo:pink
President Vučić and Ambassador Če agreed that the intensification of the political dialogue and the strengthening of economic ties between the two countries should continue, given the great opportunities for economic cooperation. On this occasion, it was stated that more and more Korean companies are interested in investing conditions on the Serbian market, thanks to the work of the KOTRA office (Korean Agency for Trade and Export Promotion).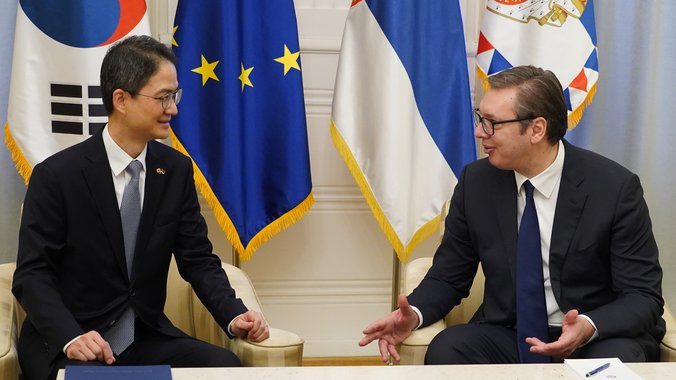 The two interlocutors agreed that there are great opportunities for cooperation in other areas, such as education, culture and sports, as well as "smart city" projects, e-government and environmental protection.
Ambassador Che said that he was honored to represent his country in Serbia and thanked for the support that President Vučić provided to his work, especially in the field of economic cooperation. He also said that he would continue to work on promoting Serbia as an excellent destination for investments of Korean companies.
President Vučić wished Ambassador Ceu a lot of success in his new position, convinced that he will continue to contribute to the cooperation between the two countries.
President Vučić reminded that the President of the Republic of Korea has an open invitation to visit the Republic of Serbia.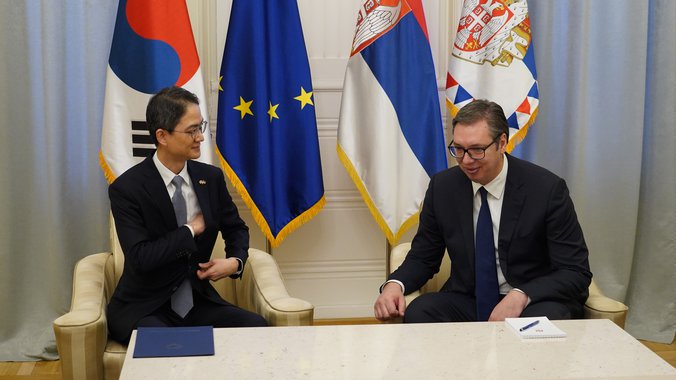 Source:
pink.rs