He's behind the MULTIMILLION theft of the century, and he's hiding in Obrenovac ?!
THE WORLD IS LOOKING FOR A 'FOURTH MAN', AN Elusive SERBIAN: He is behind the MILLION robbery of the century, and he is hiding in Obrenovac ?!
The name written on the mailbox in front of the private property on Via Manzoni on the outskirts of Milan is "L. Alfredo" – which is short for Alfredo Lindley.
Photo:pink
Mr. Lindley, the owner of a four-story building with a swimming pool, lives with his wife and four children, and he earned money, at least that's how it stands on paper, thanks to running numerous car companies and garages owned by him. So Mr. Lindley did pretty well …
Except his neighbors didn't know it wasn't his real name. Nor was he a "respectable businessman." The car collection on display in front of the villa once included an Audi worth £ 58,000, a Porsche Cayenne worth £ 55,000 and a BMW worth £ 24,000. The man who lived here, and whose family left three weeks ago, was a criminal of Serbian origin, according to the famous British media Daily Mail, who stole the identity of the leading Peruvian lawyer Alfred Lindley and used his name and date of birth.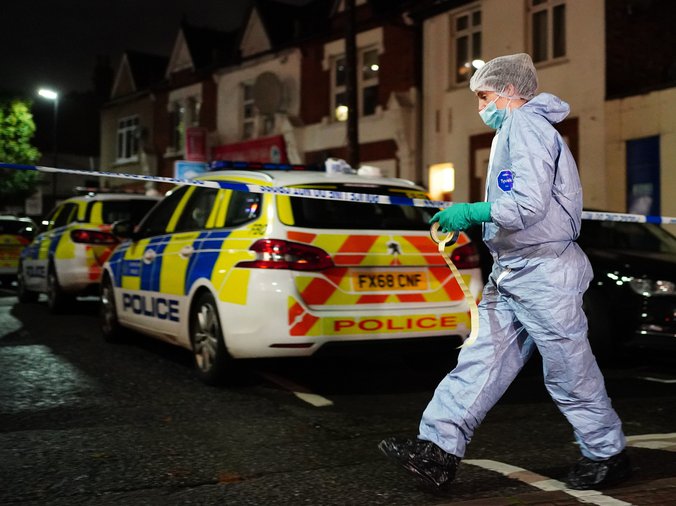 Who is the "fourth man"?
Alfredo Lindley is actually Ljubomir Radosavljevic, the suspected organizer of a series of multimillion-dollar robberies of luxury houses of celebrities in London in 2019, writes the Daily Mail.
His victims include wealthy Formula 1 heiress Tamara Ecclestone, footballer Frank Lampard and his wife Christine, as well as the family of the late Leicester City president Vichai Srivadanaprabe. By breaking into Tamara Ecclestone's villa, Radosavljevic stole cash and jewelry worth 25 million pounds.
Shortly afterwards, gang members were caught celebrating with a £ 750 lunch. The three men have now been convicted of burglary and will be sentenced today. However, 40-year-old Radosavljevic, the so-called "fourth man", is still at large and an international arrest warrant has been issued for him.a.
There was even talk that his "career" could turn into a Hollywood movie, and that would surely please his ego. Namely, one of the many Rolexes he owns, surrounded by diamonds, can often be seen on his wrist. According to those who have known him since the time he lived in Serbia, he was "obsessed" with films about Danny Ocean and wanted to be as similar as possible to the character played by the famous George Clooney.
For example, jewels from the London robbery, including Tamara Ecclestone's bracelet, were smuggled by a team of beautiful young ladies, all Romani women, dressed from head to toe in designer clothes and flying business class, is an old friend of Radosavljevic. The jewels were hidden in a rather "delicate" place in their body.
Robbery is the way of life of the Radosavljević family
Radosavljevic's methods and his progress through the criminal underworld, from his childhood in the poor village of Obrenovac near Belgrade to his arrival on Interpol's list of 'most wanted' fugitives, undoubtedly have a film quality, just like the Italian mafia with which he has strong ties.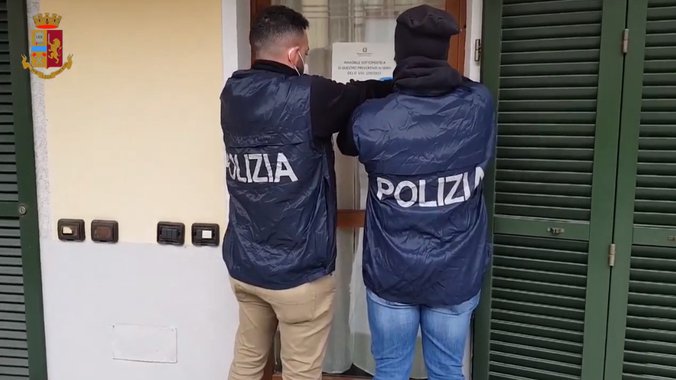 Alfredo Lindley was just one of at least 19 pseudonyms which he used in his attempts to evade the law in recent years as he looted the homes of the rich and famous across Europe.
Namely, his clan has a notorious reputation throughout the Balkans. Radosavljevic was named after his grandfather Ljubomir, who trained local children to steal, and then sent them on raids on the houses of the rich.
His son Dragan still surpassed him, so he spent three years in a Greek prison for stealing gold during the eighties.
"Dragan would come back from abroad and tell the children – look what I have after I robbed several houses. He would show his children a lot of money and tell them that if they want to be successful and have money like him, they would do the same as on ", a close acquaintance from Belgrade told the Daily Mail.
When young Ljubomir returned from the robbery empty-handed, his father would beat him mercilessly. Ljubomir Jr. first faced the law after moving to Italy with his parents when he was 10 years old. He was caught in the middle of a burglary. Few, even in his family, could have imagined that one day he would become one of the most wanted fugitives in Europe.
He also connected with the Italian mafia
In Italy, the Radosavljevics established contacts with members of organized crime and the mafia and built a criminal network behind a number of fake companies, including car dealerships that do not exist.
"He always wore a suit and looked like a respectable, smart businessman."said a neighbor who knew him as "Alfred".
In reality, he robbed the homes of celebrities, so his network is suspected of breaking into the house of the then football players Sali Muntari and Patrick Vieira, before he stole jewels worth 2 million pounds from Maria Luisa Gavaceni, the widow of Italian designer Nicole Trusardi.
The stolen valuables were never found, and a possible explanation lies in one of the methods by which they smuggled the loot across Europe.
Young Roma women are his "secret weapon"
The young women, who would always be Roma, were trained to smuggle prey across the continent, and at the agreed locations, a "contact" was waiting for them to pick it up.
"These women were paid several thousand euros each, they always traveled in style and would always be alone. They would wear designer clothes and look really good. They are not the type of women who stop and check at airports. When they landed, one guard he would wait for them, who would then take over the jewelry and after that you would never be able to track him down again. ", a source told the Daily Mail.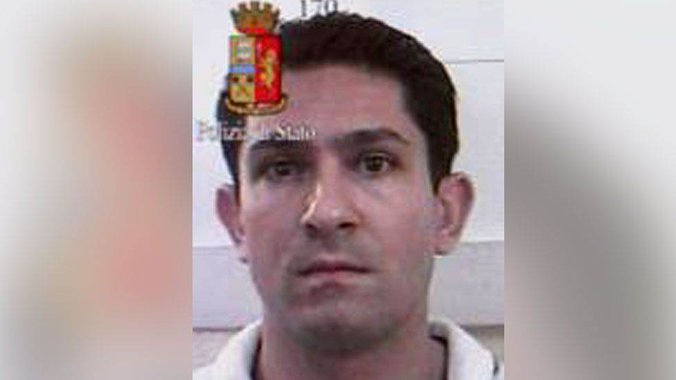 It is believed that a large part of their "treasure" passed through the infamous Roma camp in northern Milan, and it is possible that Tamara Ecclestone's stolen gold was melted down there, according to police sources in Italy. The jewels of the former first lady of Argentina, Eva Peron, were found in that camp in 2011, exactly two years after they were stolen.
Francesco Giustolisi, head of the special unit for armed robberies, admitted that the police would not enter the area without at least 40 people on the ground after a police officer was run over and killed in a Roma camp a few years ago.
"We can't be sure, but it's very likely that the jewels went right through that camp. However, many of the stolen pieces are unique, so dissolving them would harm them. I believe they were transported across Europe. I think we'll see them appear in at some point, they re-enter the market through someone who bought them, believing that they are legal, and then they will try to sell them at auction, "said Justolisi.
In any case, it was impossible not to notice Radosavljevic's illegally acquired wealth every time he returned to his native Obrenovac. "Once he appeared in Ferrari, the second time in Maserati. He has Rolexes encrusted with diamonds, as well as Patek Philippe watches. It was amazing for the people of Obrenovac to see. In suits and with everything else, he looked like Deni Ocean. He had Rolexes with diamonds.
"When he returns to Obrenovac, he is always in casinos and makes big parties with many beautiful women, and while in Obrenovac he can earn about 200 euros, without thinking he spends 10 thousand euros in a restaurant. Many Roma see Ljubomir as a hero, but he is other colors. I know him and he's not a good man. He's not Robin Hood. He robs the rich and takes everything for himself. ", explains the source.
It seemed that justice finally caught up with Radosavljević in 2017. His property, including an expensive collection of cars, was confiscated, and the cafe he owned was closed. However, he did not end up in prison and continued to live his luxurious life.
Two years later, he robbed the houses of the Ecclestones, Lampard and Srivadanaprabe, and the real Alfredo Lindley contacted the authorities after he saw in the Italian media that his name was associated with the London burglaries. He then received information that the Serb was using his data in official documents.
"What worries me the most is that I am a lawyer by profession and my reputation is crucial," said the real Lindley, who believes that Radosavljević hacked him and thus stole his data.
He is believed to be hiding in Obrenovac
Although Radosavljevic has not been seen in his Italian villa since the theft, his family remained living in the villa until three weeks ago, when his wife was seen loading furniture into a moving van. It is believed that Radosavljevic himself has now returned to Obrenovac. His former associate thinks so Radosavljevic is not so stupid as to try to leave his homeland, which does not have an extradition agreement with the United Kingdom, while he is a wanted fugitiveac.
Radosavljevic's nephew Jugoslav Jovanovic (24), who designed and led the gang, was given 11 years, and Alessandro Malteze (45) and Alessandro Donati (44) each for 8 years and nine months. The trio has pleaded guilty to participating in the burglaries and will serve a prison sentence in Italy under an extradition agreement.
When the journalists of the Daily Mail knocked on the door of Radosavljević's family house in Obrenovac, there was no answer, but a blue Fiat with Italian license plates was parked in front of the house. The car was previously known to Francesca Gustolizia, who claims that Radosavljevic used it before. But there was no sign of the elusive Ljubomir.
Source:
pink.rs