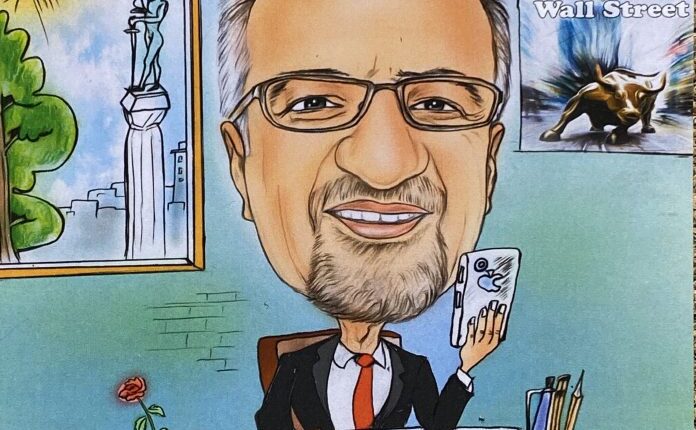 Nole, the hero of our time – Information on-line
Promo
When we tell stories about heroes, famous people from our rich history, somehow we always think with a set how it is a pity that we did not live in their time, that we did not know them personally or at least that we were not their contemporaries.
Imagine that you lived in the small town of Smiljan in Lika, when Nikola Tesla was a boy. Imagine that you knew him, that you played with him by that famous stream, that you went to church on Sundays where his father was a priest.
Imagine today that you are in a situation to tell someone that you knew Nikola Tesla, the greatest genius of all time. Immortal, and ours! What pride.
Even today, a whole century later, Tesla is more and more present in our lives, and we are more and more proud of him. They challenged his genius, his greatness, his successes, his merits…
But this is not the story of a great Serbian genius, Nikola Tesla. Almost everything is already known about him, and I find it fascinating to learn that Tesla played guessing games with his mother, whose father was also an Orthodox priest, in his early childhood.
Pure as a tear!
Today, we are proud contemporaries of another great man, our Novak Djokovic. He is a Serbian, regional, but also a world sports and human star. The whole world knows how many tournaments he has won, we all know that from Monday he will be the best of all time in terms of the number of weeks spent at the top of the world rankings. We also know that some dispute him, resent what they glorify in others.
We know that they want to cast a shadow through those objections, but they do not succeed because Nolet's star is pure as a tear, success is the result of his work, discipline, renunciation, mental, spiritual and every other strength. Someone they love and support when princes, famous actors, athletes like the Australian cricket legend Shane Warne, and they don't have to appreciate small and evil souls.
However, this is not just a story about Novak Djokovic. So much has been written about him, so much has been told, and he will continue to write history with his sports and human results, and we will continue to witness his dominance in tennis and the contemporaries of a top athlete.
Injustice hurts
This is a story about all of you who are looking forward to publishing Novak's "double" poster on Tuesday, March 9, as a gift to you, our loyal readers. This is the story that it was Novak who made us proud all these years, especially in Australia. This is the story of all of us who enjoyed watching the tournaments he won.
Every unjust criticism hurt us, every silence of Novak's human and humane moves bothered us and created a feeling of discomfort due to double standards and injustice, but we were also, and maybe far more, happy with every Nolet's point, game, set, match. .
Neither Tesla nor Djokovic have anything disputable, neither that they are the best, nor that they are ours. There is nothing unclean either, but only for those who are pure souls. Let's go!