Jubilee of the Beo Zoo (3): A woman is coming to the giraffe
Due to participation in reproduction programs with the aim of preserving endangered species, but also due to everything else it does, Beo Zoo is getting closer to demanding membership in the prestigious European Association of Zoos and Aquariums (EAZA).
– We have fulfilled many conditions, there are a few left. For example, a large, financially and technically demanding project of rearranging the space for primates (monkeys) awaits us. The problem here is not only to make it, but also where to move five chimpanzees and orangutans. We also need to reduce the number of some individuals in order for the conditions for animals in terms of space to be better. We have already reduced the number of domestic animals – states the director Srboljub Aleksić, who revealed whether the Garden will be moved from the city center, which has been speculated about for years.
– There will be no relocation – he says briefly, and immediately adds: "But there will be arrangements of the existing space. In addition to food, animals should be provided with adequate conditions, care and attention, but also not to be in small spaces, which is torture for them. We have already prepared those projects. One of the bigger novelties will be the first baby penguin.
He says that they are extremely proud of the penguinarium, the completion of which was crowned with the first baby penguin in Serbia.
– The cub is proof that they are doing well there – he emphasizes and reveals that new animals are also planned.
– Through businessmen and friends in the embassy in the Republic of South Africa, we are trying to get two giraffes, among them a girl for a male, who has been alone for some time. Vesić promised that he would try to procure one or two pairs of red pandas through the Chinese ambassador, which would be a nice addition to our collection – says Aleksić full of hope.
READY FOR CHALLENGES: Srboljub Aleksic
Korona bacila na muke
The Garden has had many challenges in its history. Was the crown the biggest so far, because the Garden, although a city company, is self-financing?
– Uh, it is. We were closed in our two peak months after the winter, when we don't have much income from ticket sales, and the expenses are higher than in the summer. We survived with the help of our bank, we even repaid the debts – notes Aleksić with the comment that the Garden is full of constant challenges (eg some animals get sick or the arrival of a new specimen becomes complicated…)
– But it would be boring not to have them – is the honest director, who, when asked if it is harder to work with animals or people, without thinking with a laugh, answers: "With people, definitely."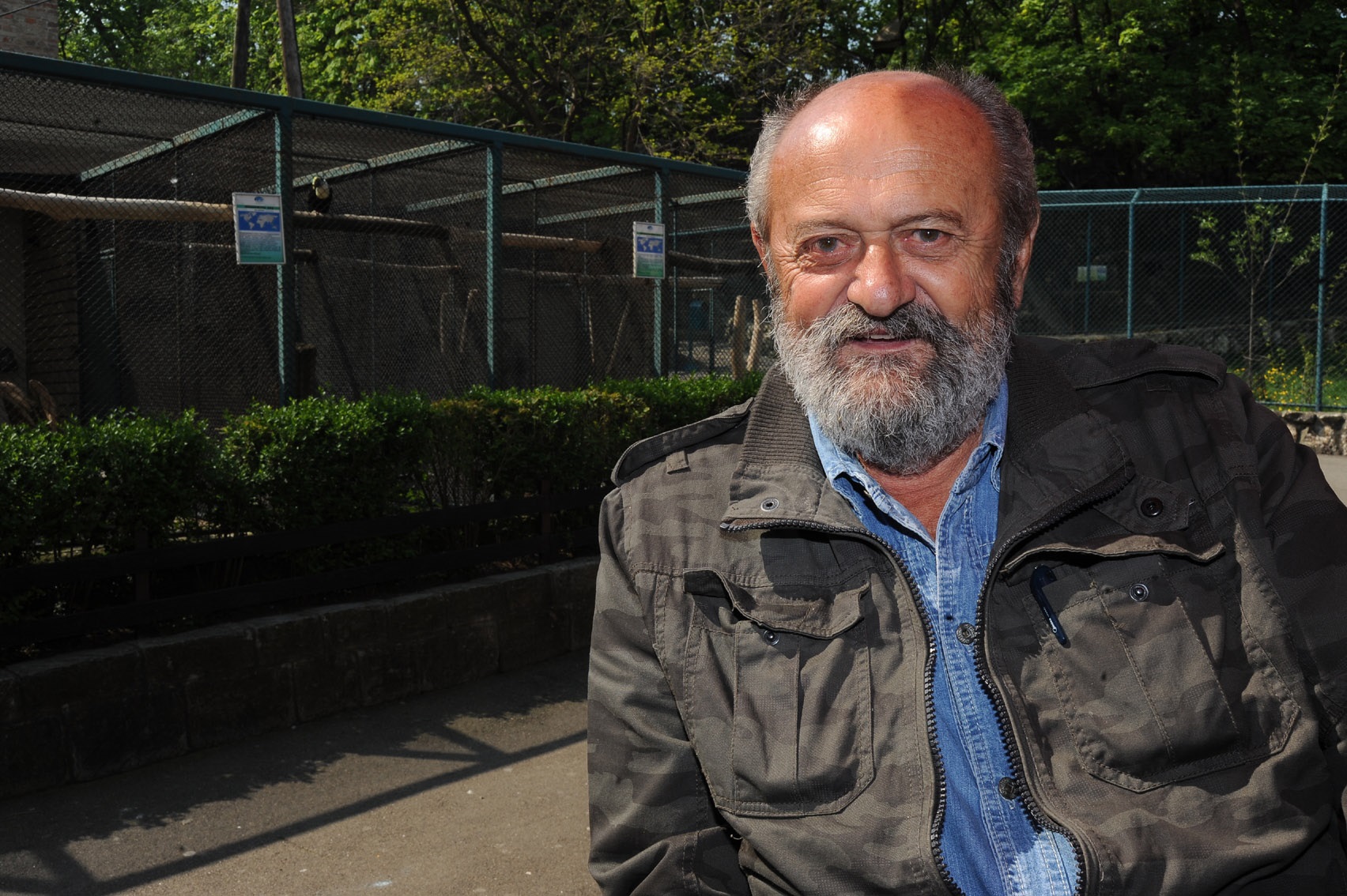 Legend: Vuk Bojović
Coffee with the chirping of birds
Srboljub has been trampling in the Garden for 11 years. The ninth is also its youngest director, and he came soon after the legendary Vuk Bojović, who was the most popular with almost the longest tenure of 28 years, certainly the most active and most efficient first man of the Garden.
– Rarely does any institution have a serious tradition like the Garden. It is a privilege to be its director and a great responsibility, but I do not complain. I was lucky to work with Vuk for five years before his death. An exceptional experience. I baked a craft next to him, I learned everything about the zoo, but also about life – Srboljub points out while the birds are chirping in the background.
In the Garden, he says, it is most beautiful early in the morning and then he likes to drink coffee with a view of the animals. And he still can't decide which one is his favorite.
– Condors are interesting to me, ours have a nice nature. The giraffe is cute, tame and beautiful, the graceful tiger. Each has something of its own, but… My favorites may be Cuban crocodiles and flamingos, which the driver Mickey and I brought from Amsterdam when I first started working here – he adds.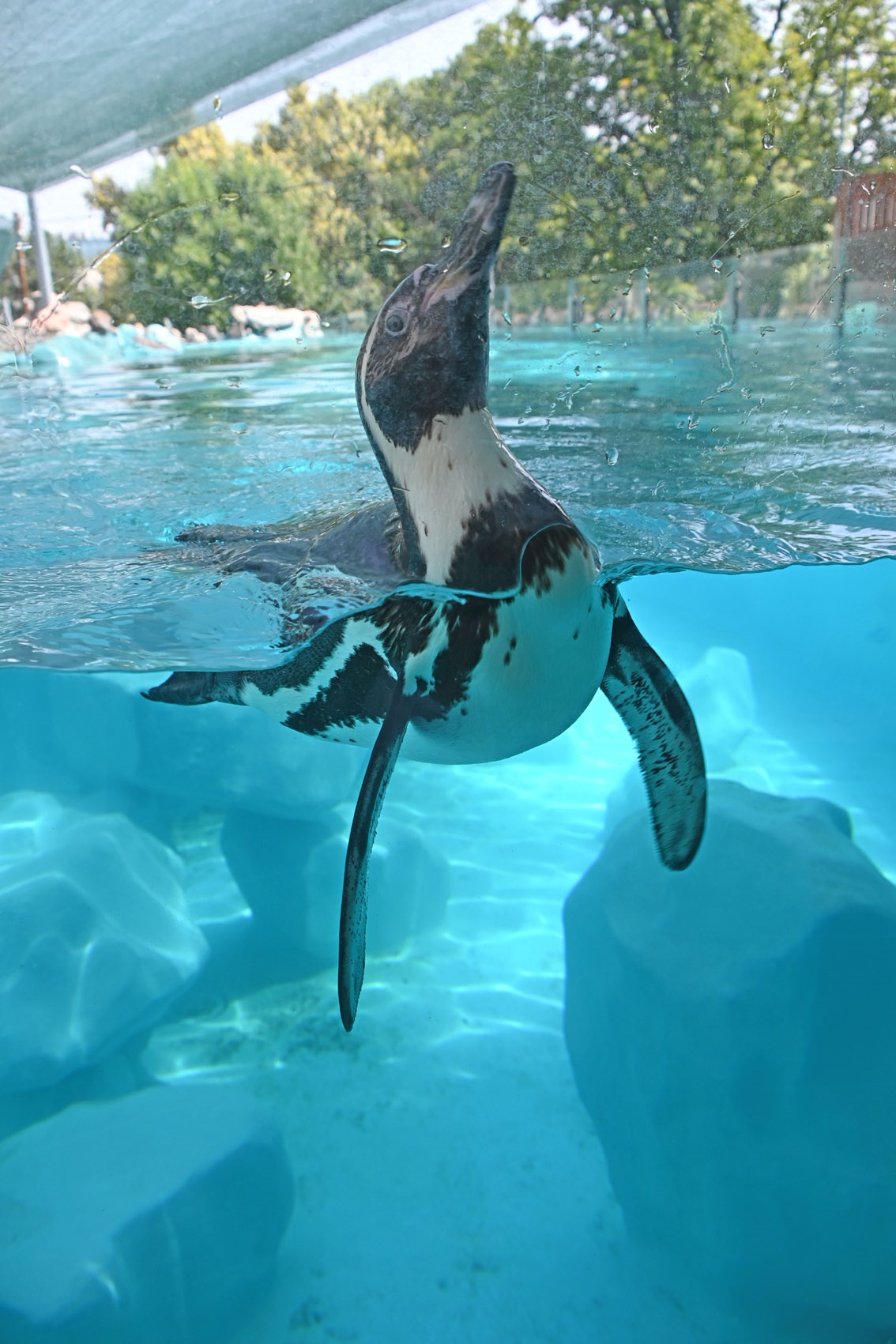 Friday or Friday?
Beo Zoo constantly has cubs. At the moment, they are baby alpacas, beaked horns, spoonbills, hyenas, white wolves kojih of which the most interesting are three lively baby binturongs ("bear cat"), but also the curiosity of the Garden – a small penguin, which is several months old, swims and dives a lot, but his gender is unknown.
– It will be Petko or Petka. We will soon carry the DNA for analysis – says PR of the Garden Andrej Manojlović.
There are also bison, antelopes and zebras, which cause headaches, will-will-not-will-when will they reproduce. Bears Miša and Uroš, alpaca Rafaelo, white lions: Koviljka, Elza, Bambo, horse Masha, hippos Nikola and Julka, seals Joca and Bert… Who gives them names, you wonder for sure. Most often they are groomers, hence Smrda, and the "godfather" is sometimes the audience. They get their name either from donors / friends or thanks to whom the animal arrived in the Garden. Monkey Zorica, Sami's first child, was named after his midwife, while the lioness was named Dwarf, because she was the smallest in the litter.
– Veterinarian Joška, ​​otherwise a Catholic, gives them names after Orthodox holidays, if they are born on that day. The mentioned baby penguin was born on Good Friday, the bison Dušanka on Pentecost… – says biologist Ovari.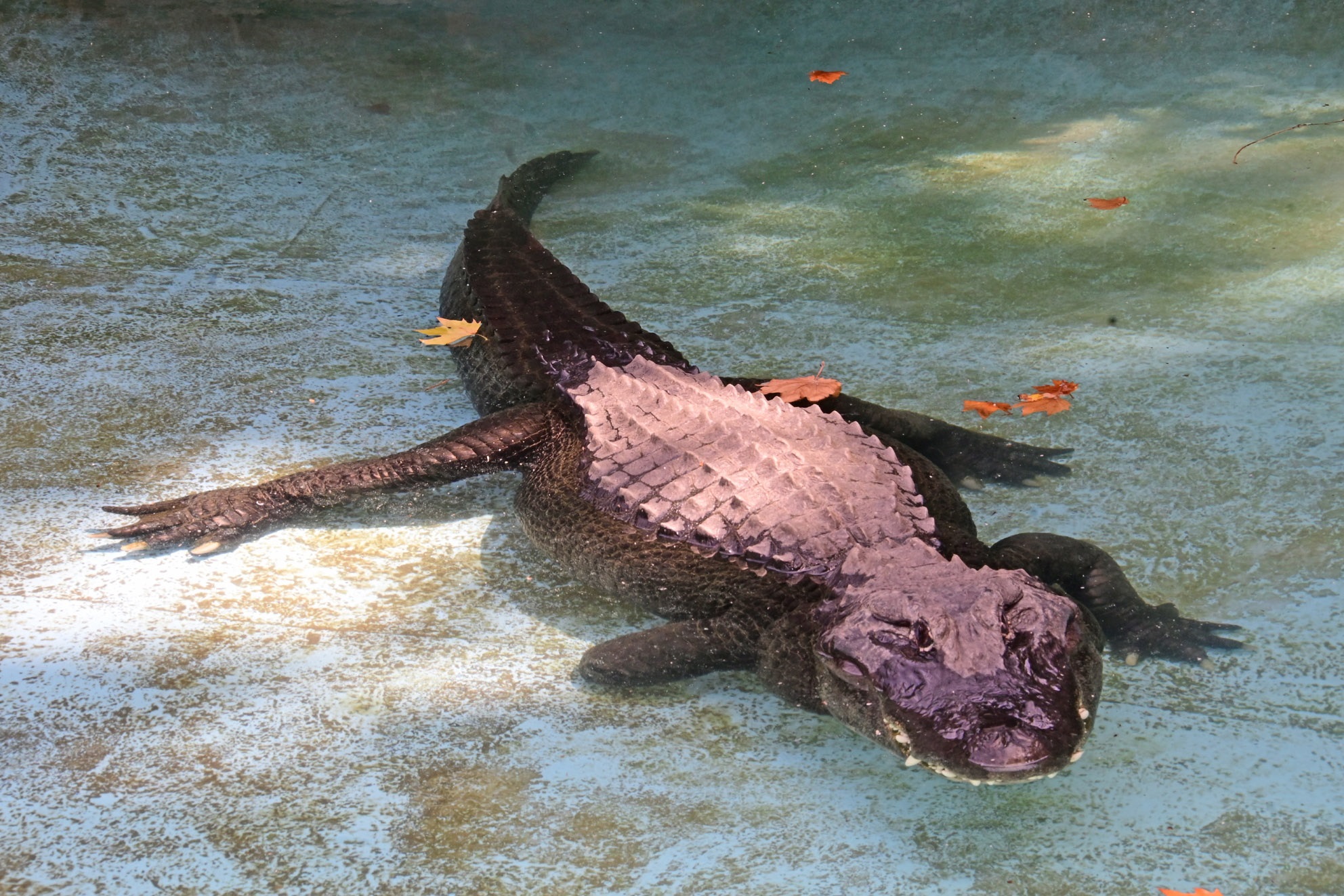 A "guy" of almost 90 years
Muja stronger than fate
When we talk about the Garden, we cannot fail to mention its heroes, the monkey Sami, Kerusha Gabi and the alligator Muju. Monuments were even erected in the Garden to the famous Sami, who fled twice, and to the brave Gabi, who saved at least one human life. "Vesti" will write about them in more detail in the coming days, and now it will be about a living legend among them – Muja, the oldest alligator in the world in the collections. Judging by the photos, he came to the Garden in 1937 at the age of at least two. He survived the war, bombings, crisis years, illnesses, amputation… Everyone loves him and he is interesting to everyone, although he rarely moves, which is why many are convinced that he is a plastic toy. He pretends to be dead even when they throw a coin or food at him. Muja is at least 86 years old and has only three legs, but he acts like a guy for marriage – he marks the territory, calls the female.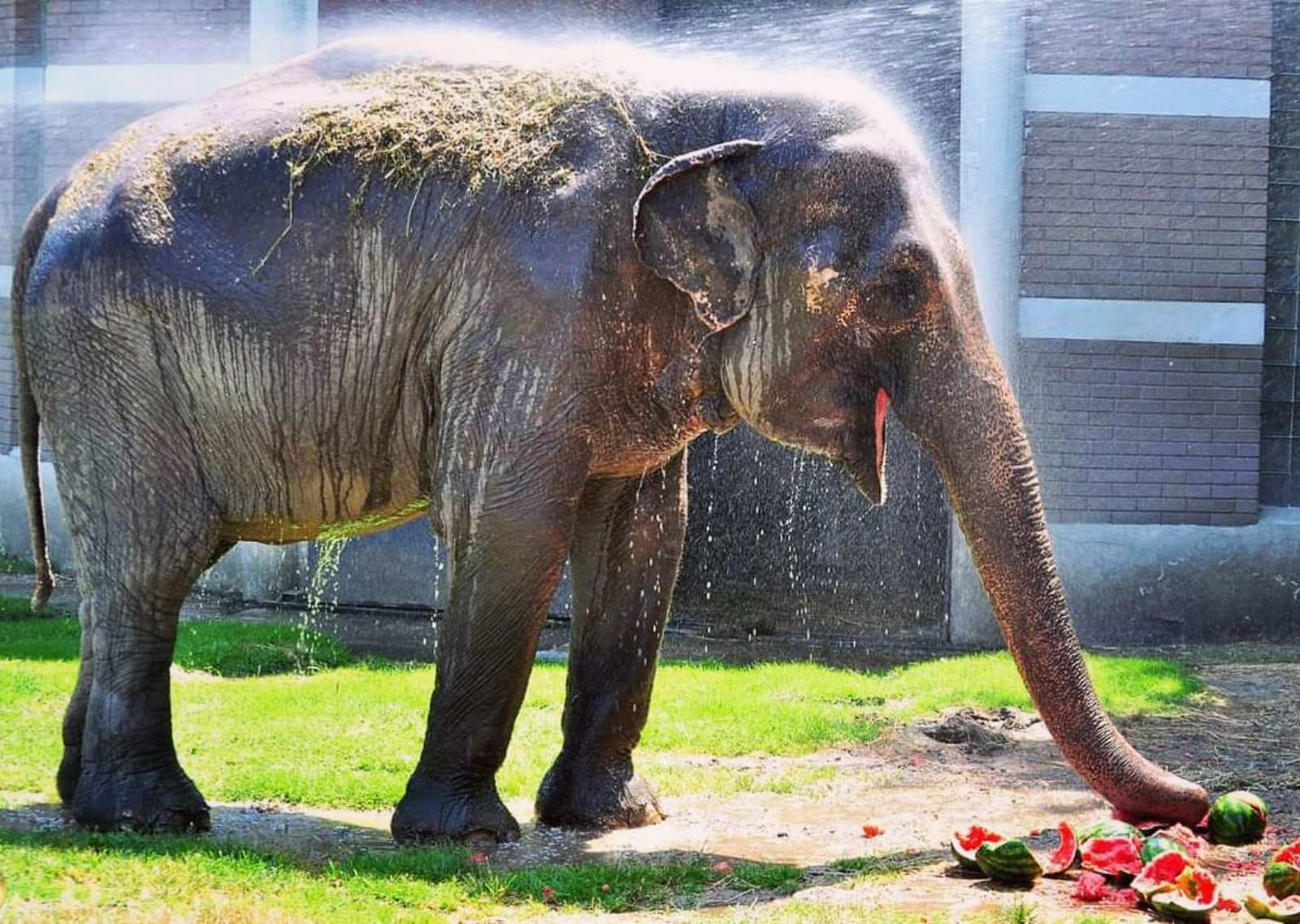 Refreshment: Shower and watermelon
Challenging Twiggy adores toast
When asked which animal is the most grumpy, the most affectionate, and which with the most awkward character, the answer is the same – elephant Twiggy!
– It weighs three and a half tons and she is very aware of that. If she doesn't want you to move her, you won't move her. She is 48 years old, but she is a big child, sensitive and cuddly. You have to be strict but careful with her, know how to make her want to do something. She loves, not peanuts, but plain rusks. She tears for him, there is nothing she would not do for him – Ovari reveals and adds that all animals perform kerefeke, they have rituals. For some, the order in which they enter must be followed, otherwise there will be chaos when closing. Python Uroš sunbathes 15 minutes a week, the lioness Masha sometimes pretends not to know how to get off the stand, three hyenas are joking, so they won't go into the den together while the cunning chimpanzee Joca knows how to call you, like come closer to me, and then spit on you … As he talks this, Ovari is smiling all the time. With him, as with the others, his immense love for animals is more than obvious.
– There is non-verbal communication between us, unconditional trust, an unwritten agreement that we will take care of them, and that they will keep their backs to us – he explains.
Chimpanzees and effervescent tablet
During hot days, they resort to various ways of cooling down and having fun in the shade. The penguinarium is air-conditioned, and the temperature in the pool is lowered from 25 to 15 degrees if necessary. They have fans and water sprinklers in the yard as well as shading nets. Deer like to dive into the water, so they have swimming pools, and there are also ice treats.
– We freeze the water with a little apple juice and there is no animal that will not lick it to unconsciousness. Chimpanzees are very interested in an ordinary bucket of water, to touch it, to frolic, to drink… Even if we give them one effervescent tablet, there will be hysteria about it, hey, it rustles, something is happening – says the biologist.
Only summer temperatures are not a problem for snakes. It is desirable that they have 40 degrees under the spot lamp, so that the hottest summer days are exactly what suits them.
Balls and parasols
For fun inside the space, the animals have a variety of toys. Everyone loves deckchairs, umbrellas, some love dolls, platform lions, monkeys and most cat balls, raccoons love to chase moving objects…
– At binturong we made a bunk bed and there they are all upstairs. To lions and tigers, when valerian (cat grass) is inserted, so it is madness for them, they cannot sniff it. We often put a herbivore in a carnivore, so he wants to drive crazy who "signed" it, and he has no idea who it was, so then he searches all day where that animal is – Ovari enumerates.
Article Jubilee of Beo Zoo (3): Giraffe arrives girl appears first on Vesti online.