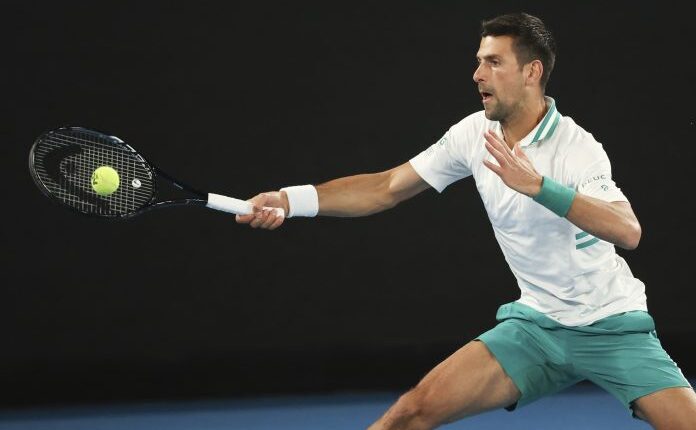 Novak: It'll imply to me that I performed not too long ago towards Zverev
Photo: Tanjug / AP
Novak Djokovic
The champion of the Australian Open, Novak Djokovic, is playing against the German Alexander Zverev in the quarterfinals of the first Grand Slam of the season in Melbourne.
It will be their eighth match, the Serbian tennis player is leading with 5: 2, and he won the last four matches.
The last one was recently at the ATP Cup, in the same place, in Rod Laver Arena, where he will cross rackets again at 10.30 on Tuesday.
After the victory over Miloš Raonić, Novak said a series of compliments on the account of Zverev's game, who was better than our Dušan Lajović in the eighth finals.
When asked how difficult and inconvenient it is to play in such a short time interval with the same opponent, Novak said that it is always difficult to play against players who serve well, as Zverev does.
– Inconvenient will be safe. He is in good shape, he is one of the best tennis players in the world, the best servers, and this surface, which is quite fast, is most suitable for players who have a fast, penetrating, strong service. I think that in a way it suits me that I had an opponent like Milos, someone who is one of the best servers on the Tour in the last ten years or so. It is difficult and inconvenient to play with him because he constantly puts you under pressure in your games on such a surface, and in 95% of cases he gets his own comfortably, because he has a big weapon in that service. I think I will have to expect something similar with Sasha – says Novak.
He adds that in this tournament, he had a lot of opportunities to "practice" the return against players who serve almost regularly at 215, 220 kilometers per hour.
– It is good that I had a match like this with Miloš and Fritz and Tijafo before that, they are all extremely good servers, so every match against such strong servers gives me the opportunity to better adapt, develop a faster reaction and have more chances to anticipate when I need to go to the right side. It is not inconvenient that I played with Sasha in the ATP Cup, on the contrary, I think it serves me. It was a very uncertain, tight match in three sets. I'll take a look at the footage, do the analysis. We played on the same field where we will play in the quarterfinals, so I think it will suit me in preparation for that match. Roughly, I know what awaits me – Djokovic concluded.