Youngsters's Pleasure Day – Information on-line
News
Part of the youngest with wreaths and bells
On Saturday, the believers of the Serbian Orthodox Church throughout Australia solemnly celebrated the great holiday of Lazarus' Saturday and the day of children's joy – Vrbica. It is a holiday that marks the victory of life over death, when the worship services mention the sufferings of Christ and the resurrection of Lazarus as a guarantee for the resurrection of all believers.
A special ceremony was held at the evening worship service in Vrbica in the Cathedral of the Holy Great Martyr George in Kabramati, where the elder of this shrine, Archpriest Đuro Đurđević, served and led the liturgy around the temple. The service and liturgy were attended by a large number of believers, and in the center of attention were many children to whom this holiday is dedicated.
After weaving wreaths of willow twigs, the members of the local Circle of Serbian Sisters presented all the children with bells and a special dinner. Students of the Serbian school Vuk Karadzic, together with their teachers, also attended the celebration of Vrbica.
The Kabramat church also informs that on Holy Monday, Tuesday and Wednesday, the liturgy of the Presanctified Gifts will be served from 8 am, on Holy Thursday from 10 am, and the Vespers with the reading of the Gospel will be served from 6 pm.
On Good Friday, April 30, the hours and decorations of the Shroud are at 9 o'clock in the morning, and the Vespers and the weeping of the Mother of God at 6 o'clock in the evening. On Holy Saturday, the holy liturgy begins at 10 a.m. Resurrection of Christ and Morning with liturgy around the temple exactly at midnight.
On Easter, Sunday, May 2, the Holy Liturgy is at 10 a.m., followed by the consecration and distribution of Easter eggs. On the second and third day of Easter, the holy liturgy is also at 10 am.
For the end of the Easter holidays, the temple's feast of St. George's Day is on Thursday, May 6, when the holy liturgy begins at 9.30 am, followed by a liturgy around the temple and a festive lunch.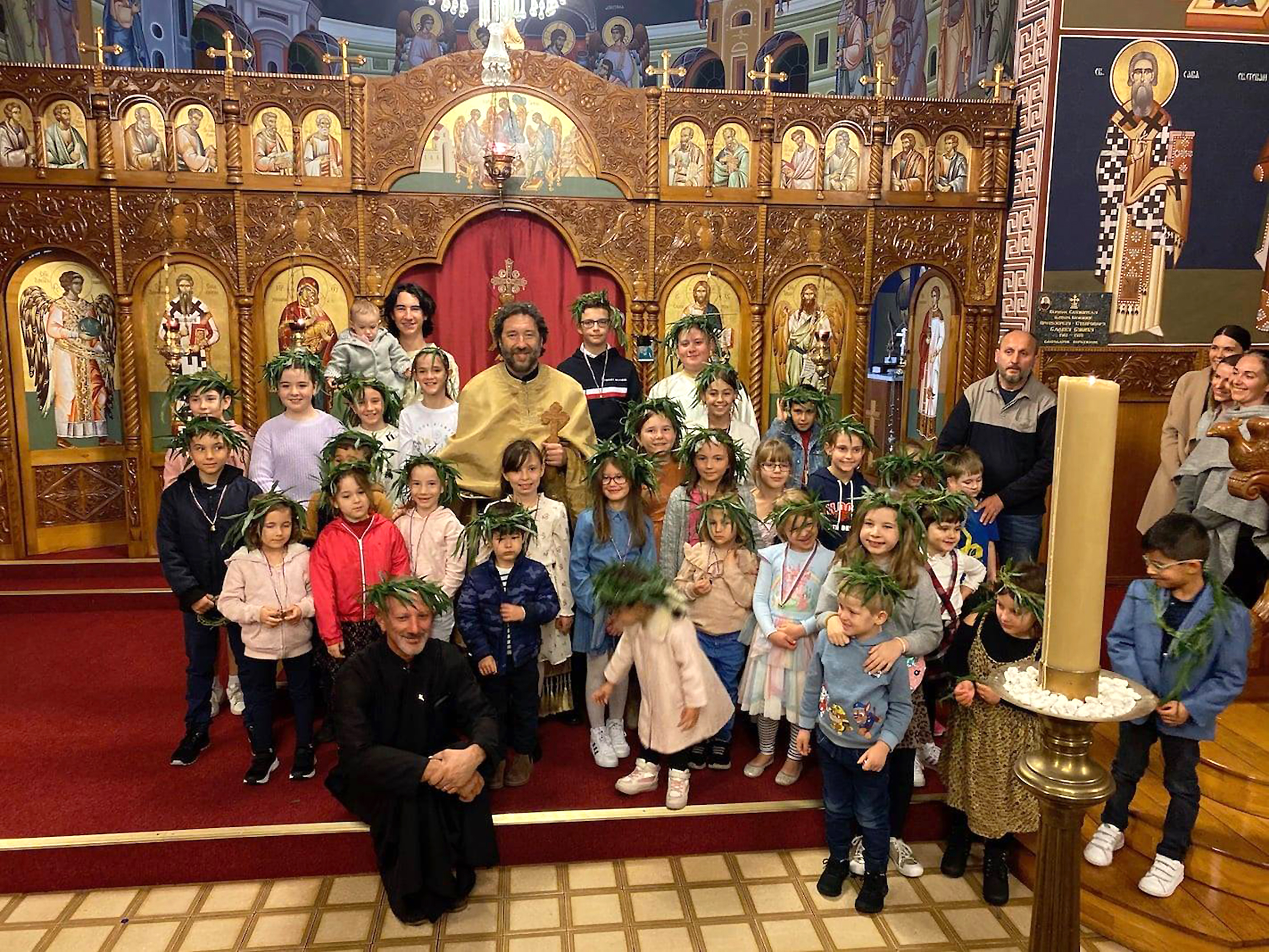 Festively across the country
Willow is solemnly marked in temples across Australia. Churches in Melbourne, Sydney, Adelaide, Canberra, Newcastle, Brisbane, Perth and other cities were full of people, especially children and young people. The clergy of the Serbian Orthodox Church paid special attention to the youngest, who were given wreaths, bells and palm branches, which are symbols of Lazarus' Sabbath.