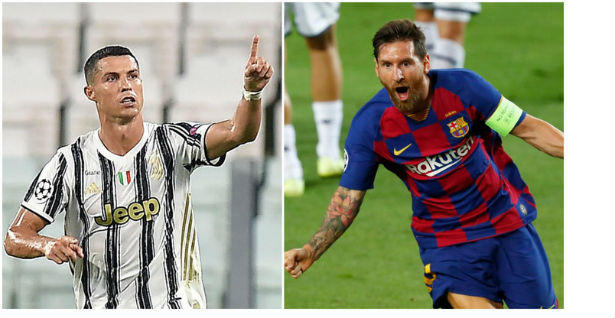 FOOTBALL EXPLOSION! Lionel Messi is leaving Barcelona and Cristiano Ronaldo Juventus, to be able to GO TO THE SAME CLUB ?!
FOOTBALL EXPLOSION! Lionel Messi is leaving Barcelona and Cristiano Ronaldo Juventus, in order to GO TO THE SAME CLUB ?!
Cristiano Ronaldo and Lionel Messi in tandem? That possibility stirred up the waters in European and world football.
Photo: flash
For some time now, the media in Spain and Italy have been writing about how Messi will leave Barcelona, ​​and Cristiano Ronaldo Juventus.
The original information, which was reported by a BBC journalist, that the Turin "old lady", due to financial difficulties, offered the Portuguese even to Barcelona, ​​turned out to be incorrect, at least according to "Asa", but two true football greats could still they play together – in Paris Saint-Germain.
The Parisians will play their first Champions League final in club history this Saturday, against Bayern, three years after they invested 222 million euros (the world record in the amount of transfers) to bring Neymar, and about 170 million for Killian Mbape.
Qatar Sports Investments (KSI) has invested more than 1.2 million euros in this club since the takeover of the "Saints", in nine years, and according to Neymar's manager, Wagner Ribeir, so much financial power means that sheikhs can bring whoever they want. .
And the tandem "CR7" – Messi.
"Neymar is happy at the club and I think he will stay for at least two more years. And today things are like that, that it is easier for Messi to move to PSG, than for Neymar to return to Barcelona. It is easier for Messi and Cristiano Ronaldo to come. "I am serious. You must not underestimate Qatar's economic power," Ribeiro told the Goal portal.
Bearing in mind that Cristiano Ronaldo, at least according to the Italian press, was "at a crossroads" after the season in which he won the Italian title, but also ended his appearances in the Champions League prematurely, and that the new Barcelona coach, Ronald Cumann, held a meeting with Lionel Messi, which the Spanish media say he said is closer to leaving than staying in Barca and … you get a situation where the departure of the two best football players of today, at the same time, is possible.
Whether coming to the same club will show this summer.
Source:
blic.rs