'VUCIC DOES NOT MAKE EMPTY PROMISES!' These are the phrases of Angela Merkel that Echoed by means of EUROPE!
'VUCIC DOES NOT MAKE EMPTY PROMISES!' These are the words of Angela Merkel that Echoed through EUROPE!
Today, the President of Serbia, Aleksandar Vučić, met with German Chancellor Angela Merkel, who is on a two-day visit to our country.
Photo:pink
After the meeting with Vučić, Angela Merkel mentioned that they discussed a number of different topics.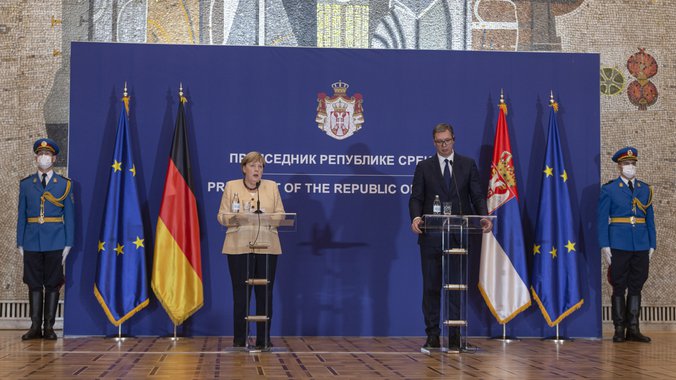 I am glad that I came to Serbia today. We have reached a relationship of full trust and achieved the full range of results. Our countries are closely connected. Serbia still has a long way to go, but we have agreed to sign a series of agreements between the governments of the two countries, especially in the field of education and climate change – said Merkel.
HONESTY IN CONVERSATIONS
I believe that honesty is in our conversations, but also the ability to listen to the other side is what distinguishes the relations between Vučić and me. I know him as a man who does not make false promises. Thank you for your hospitality – she stated.
Source:
pink.rs