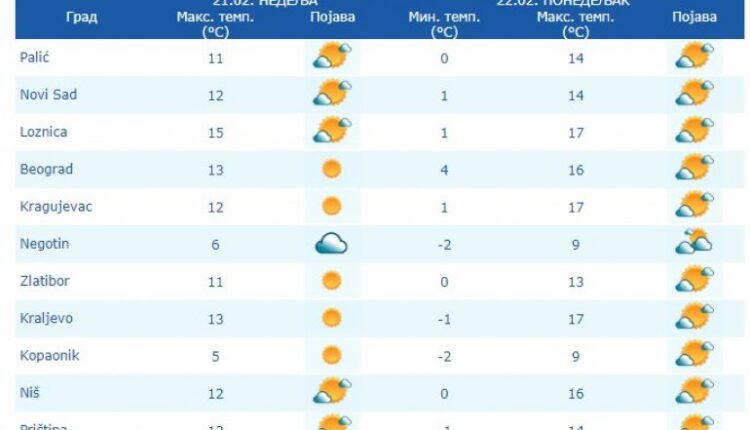 Right now sunny and hotter, temperature as much as 16 levels!
In the east of the country, it will be mostly cloudy, cold and mostly dry. Wind weak and moderate, in the Košava area occasionally strong, east and southeast.
The lowest temperature is from -1 to 4 degrees, the highest from 11 to 16 degrees, in Negotinska Krajina around 6 degrees.
printscreen rhmz
In Belgrade in the morning fog and low clouds, on the outskirts and light ground frost.
During the day mostly sunny and warmer. Wind moderate southeast. Lowest temperature around 1 degree, highest around 13 degrees.
The next seven days will be mostly sunny and warm, with daily temperatures well above average.
printscreen rhmz
It will be cold in the morning, and light frost and fog are expected in some places.
The highest daily temperatures will range between 13 and 19 degrees.
Follow us on social media