'ALTERNATIVE IS CLOSURE' Medical doctors clarify why KOVID PASSES are the most effective resolution forward of the Disaster Employees session
Photo:pink
New measures are not being adopted, while on the other hand, the existing measures are constantly being violated, and the introduction of covid passes is still pending.
As an alternative, there are covid passes in the game, for which, as announced, a solution is being sought to be introduced. There was no lack of dissatisfaction on this occasion, because we have those who neither want vaccination, nor respect the measures, and react violently against kovid passes. We will find out in a few days whether they will be introduced, as announced, when the session of the Crisis Staff will be held.
It was the epidemiologist and member of the Crisis Staff, Dr. Predrag Kon, who announced that a session would be held in the coming days and added that the alternative to kovid passes was closing, and he also explained that it was "a little late". On the other hand, he pointed out that "we can do nothing, and it should be the way we were vaccinated".
– As for kovid passes, it's a little late. We discussed this very seriously back in May, at the city level. It was said that the introduction was unconstitutional and the talk about it stopped – said Dr. Kon.
As he added, kovid passes can refer to activities that are not essential for human life, and those are parties, celebrations.
– Gone are the days when kovid passes would give the maximum effect. An alternative to passes is closing, there is no other. Not curfew. Or to do nothing, but to announce it openly and it will be the way we were vaccinated. Only, we expected the increase to happen a little later. We also expected that the strength and potential of the virus would weaken, and then it happened to us that before the beginning of the school year, after returning from vacation, there would be an increase. It is shocking when you see how many new patients there are, that people decide to believe the fabrications they were buried with decades ago when it comes to vaccines – Dr. Kon emphasized.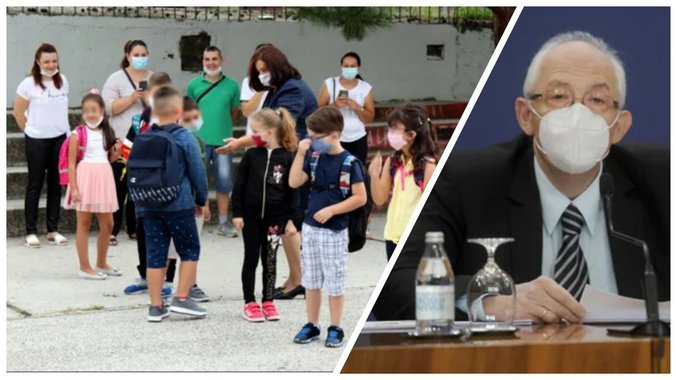 According to him, the attitude of the people "dominated" – no one can do anything to us.
– Here we follow the principle – no one can do anything to us, we are stronger than fate. Organize a party in a situation like this? Well, what is it but what I just said – "no one can do anything to us"? I don't understand that kind of suicidal fight against the virus. If you gather 200-300 people in one place for the celebration, the risk of infection, clearly, exists. But, if that is already the case, people, get vaccinated, then go to the celebration – the epidemiologist said.
The most efficient solution
Immunologist and member of the Crisis Staff, Dr. Srdja Jankovic, believes that the introduction of covid passes is the fairest and most efficient solution.
– Some believe that it violates human rights, but it depends on what exactly we are talking about. We mean that for a gathering, where there is entertainment, which is not absolutely necessary, it is necessary to ensure the safety of those who are there, to approach that place either with proof of the vaccine, a negative test for kovid, or that he lay disease – said Dr. Jankovic.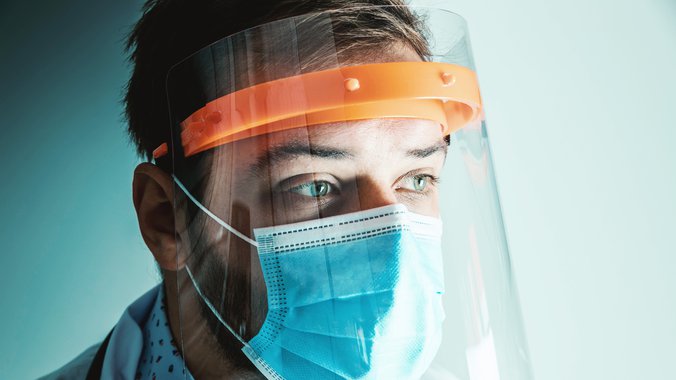 He adds that this is how human rights are respected.
– If someone refused the vaccine, which is legitimate, I think that the balance is fair for the protection of the rest of the community, to protect that same community in another way – said Janković, adding that it would refer to restaurants, cafes, night clubs.
Red line
Experts are constantly appealing to the citizens that it is necessary to get vaccinated because we have a sufficient number of vaccines available from the beginning of the year, from different manufacturers. If we take into account that we started well with vaccination at the beginning, it was expected that we would largely gain the necessary coverage of vaccination. That did not happen, because we are only on almost 52% of the vaccinated adult population.
And while on the one hand, clinicians appeal that the situation in hospitals is alarming, celebrations, festivities, parties, gatherings are held without respecting the measures, but also without the consent of the Crisis Staff. Also, one of the measures that is in force is that consent should be sought for more than 500 people, this does not happen in practice, and celebrations with a large number of people are held.
However, our biggest problem is vaccination, ie ignoring or refusing to vaccinate a part of the population. Although vaccines protect against a severe clinical picture, and from going to the hospital, there is still rejection in one part of the population.
Anesthesiologist Dr. Aleksandar Nikolic
Anesthesiologist who spent months working in the red zone, from the very beginning of the fight against the crown, Dr. Aleksandar Nikolić says for "Blic" that any thought that we can pass without vaccination is a waste of time, because the virus circulates, mutates and will remain for a long time, if we let him. Certainly, vaccination of those who have not done so so far is a priority, but there is a growing need for a third dose, which will provide protection, six months after the second dose, especially for those people who already have associated diseases.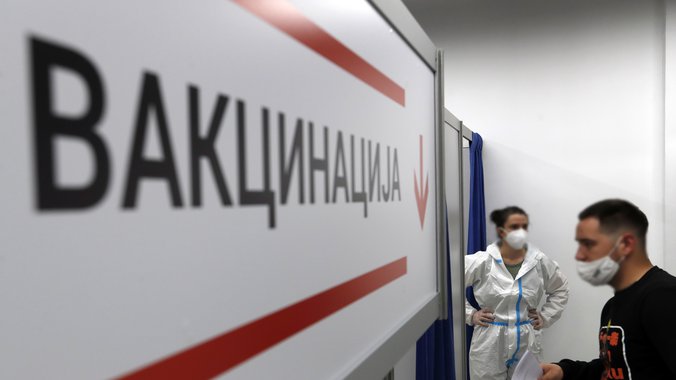 – I certainly think that now at this moment when we are recording the largest number of first examinations in covid clinics since the beginning of the epidemic, if someone really thinks that we can overcome this wave without vaccination, let him think, but don't convince others that not vaccinating is the right thing to do. Unfortunately, some of the doctors have such an attitude against vaccination, which is inadmissible for a health worker, and even worse to promote their attitude – says Dr. Nikolić.
The effect of the vaccine
The State Secretary in the Ministry of Health, Dr. Mirsad Đerlek, stated that the data should be the most important indicators for anti-vaccines to be vaccinated as soon as possible, because they can see that the vaccine saves lives.
– Compared to last year, we now have twice fewer deaths than kovida. The health care system is also much relieved because last year we had more than 8,500 patients in the hospital, now that number is around 3,500, depending on the day – said Djerlek.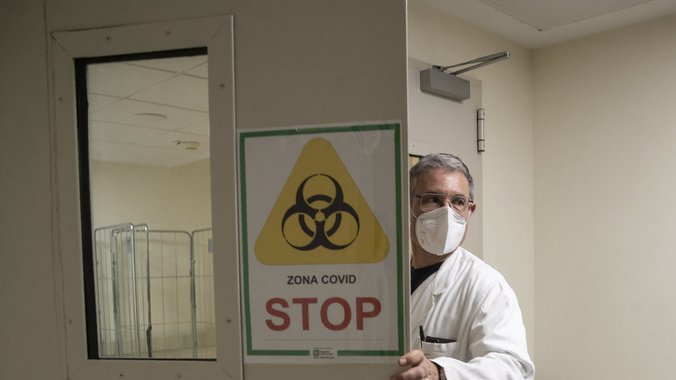 These are clear indicators, he added, of how effective and important the vaccine is in this epidemic.
– Especially now that the Indian strain, which is much more dangerous and contagious, has become dominant and in which one person can infect as many as nine people. You must be aware that we would have a real catastrophe if these 52% of citizens in Serbia had not been vaccinated – Dr. Djerlek notes.
He appeals to those who are undecided to get vaccinated as soon as possible, because "we don't have much time".
– That is why I am asking those who are undecided to decide as soon as possible and get vaccinated, because we do not have much time. Only in this way will they protect themselves and only in this way will we create collective immunity and return to normal life. This is taking too long. This way of life affects mental health, development, but also the economy – says Dr. Djerlek.
Corona and flu collision
According to prof. Dr. Goran Stevanovic, director of the Clinic for Infectious and Tropical Diseases and a member of the Crisis Staff, many epidemiological challenges await us in the fall.
– We cannot predict with certainty what this year's situation with the flu virus will be, but we expect, because it turned out to be the rule, that when the mild season precedes, as it was last year, it will be followed by a stronger impact of influenza. What we infectologists are most afraid of, and that was shown at the beginning of the pandemic, in Italy, for example, the worst possible variant is a simultaneous infection in one patient with both kovid and flu, without being vaccinated against any disease. However, we hope that this will not happen because we have effective vaccines and prevention measures – said Prof. Dr. Stevanovic.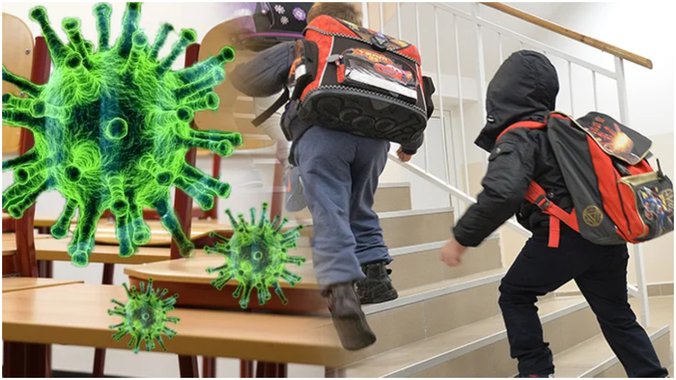 School work from next week
The Ministry of Education announced the models that schools in Serbia will work on during the fourth week of work. From next Monday, the combined classes will be applied in the seventh and eighth grade of primary schools in these nine municipalities: Arilje, Bogatić, Valjevo, Lajkovac, Ivanjica, Knjaževac, Koceljeva, Kragujevac and Topola.
The second model of teaching implies that the educational process is organized by combining direct teaching and distance learning, and the classes are divided into groups. This model will be applied from Monday in high schools on the territory of 45 local governments. These are: Belgrade, Bor, Petrovac na Mlavi, Zajecar, Kosjeric, Prijepolje, Cajetina, Bojnik, Vlasotince, Leskovac, Vrsac, Valjevo, Ub, Bogatic, Vladimirci, Krupanj, Sabac, Gornji Milanovac, Lucani, Cacak, Aleksinac, Nis, Sokobanja, Babusnica, Velika Plana, Smederevo, Smederevska Palanka, Despotovac, Jagodina, Paracin, Svilajnac, Cuprija, Vranje, Trgoviste, Aleksandrovac, Trstenik, Kraljevo, Novi Pazar, Tutin, Kikinda, Ruma, Prokuplje, Arandjelovac, Kragujevac and Topola.
The third model (online teaching) will be applied in secondary schools in the municipalities of Bajina Basta, Uzice, Lebane, Lajkovac, Ljig, Ivanjica, Bela Palanka, Sremska Mitrovica, as well as in primary and secondary schools in the territory of AP Kosovo and Metohija.