You might be in our prayers – Information on-line
News online
NEIGHBORS ALSO HELP: Kata Basic with Milanka Milic
After the recent donation of 100 Australian dollars, which arrived from Sydney, another valuable help arrived at the address of Atifa Ljajić from Novi Pazar, and this time from Canada, from distant Toronto. The donor is the Hodžić family, originally from Montenegro, who sent 100 dollars there to this single mother and her daughter Alina. The donation made the brave Atif very happy, who gave birth for the first time four years ago at the age of 60, after the fifth in vitro fertilization and an unprecedented desire and persistence to realize herself, even in her later years, as a mother.
– We live on 14,000 dinars (120 euros), which is my pension. All my life I worked for a machine in the Textile Combine "Raska" and I never dreamed that I would not be able to feed myself and support my daughter from retirement, for whom I fought heroically for ten years, risking my life as well. Thank God, Alina is making great progress. She is good and lively, a beautiful and good child, I am happy to have her, just may God give me health and age, at least until she gets on her feet – says Atif.
She emphasizes that she hoped for a greater understanding of the help of her fellow citizens, but that she did not receive support.
– Every dinar and every euro of gold is valuable to us. Only for rent, electricity and utilities, I have to create at least 200 euros a month. That is why my closest relatives and friends help me as much as I can, and I am forced to borrow because I spent all my savings on artificial insemination, hospitals, medicines and doctors. Thank God, it paid off, Alina is my happiness and my greatest joy – adds this Novi Pazarka.
She also asks us to convey great greetings and one huge, from the heart and soul: "Thank you!" To the Hodžić family and all other good people from the diaspora who sent her help and words of support.
In addition to the brave Atifa, the lonely old woman Kata Bašić from the abandoned Svilanov on Golija was also happy, receiving 100 francs from Ognjen Radovanović from Zurich, and 50 euros from the Božović family from Podgorica.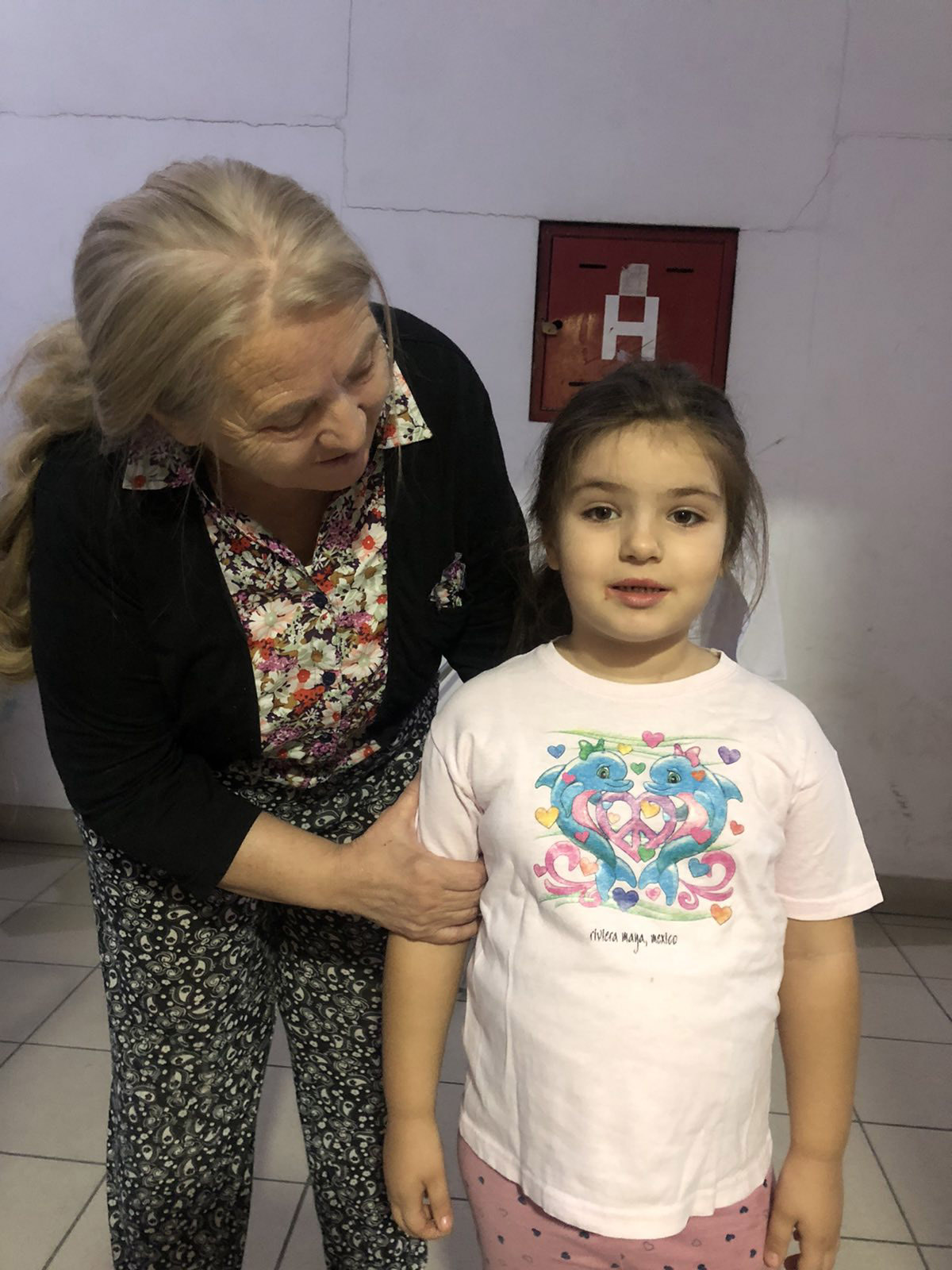 PROCESSED: Atifa Ljajić with her daughter Alina
– Thank you, my dear children, wherever you are! What would I do if it weren't for you, good people, I would probably have died of hunger and cold a long time ago, because I am sick and unable to feed myself. Neighbors from the neighboring villages Marina Biševac and Milanka Milić help me a lot, God gave them all the happiness in life! They visit me and bring me groceries and medicine. Thanks to the help of noble people from the diaspora, I was provided with firewood. These donations also mean a lot to me because I will buy groceries and pills. A long and hard winter awaits me, I hope to get through it somehow. I will pray for all my benefactors – points out Kata (85), an old woman who has been living alone for 40 years, since the death of her husband Milomir.
She had a severe stroke this summer and barely survived, she would like to be placed in a nursing home, however, since she has no income or property (except for a dilapidated house), it is difficult and uncertain for now.
Hidajet Pljakić, from the village of Oraša near Tutin, a severely disabled person without both legs and a long-term protégé of our Humanitarian Bridge, also received another 200 euros. The donation was personally brought to him and handed over by our anonymous reader from Frankfurt, a native of Peshter, who wished him to move to Novi Pazar as soon as possible, where he bought an apartment in Lug, with the help of several benefactors from the diaspora and a loan. He will spend the latest help on treatment and will soon go to Belgrade for check-ups.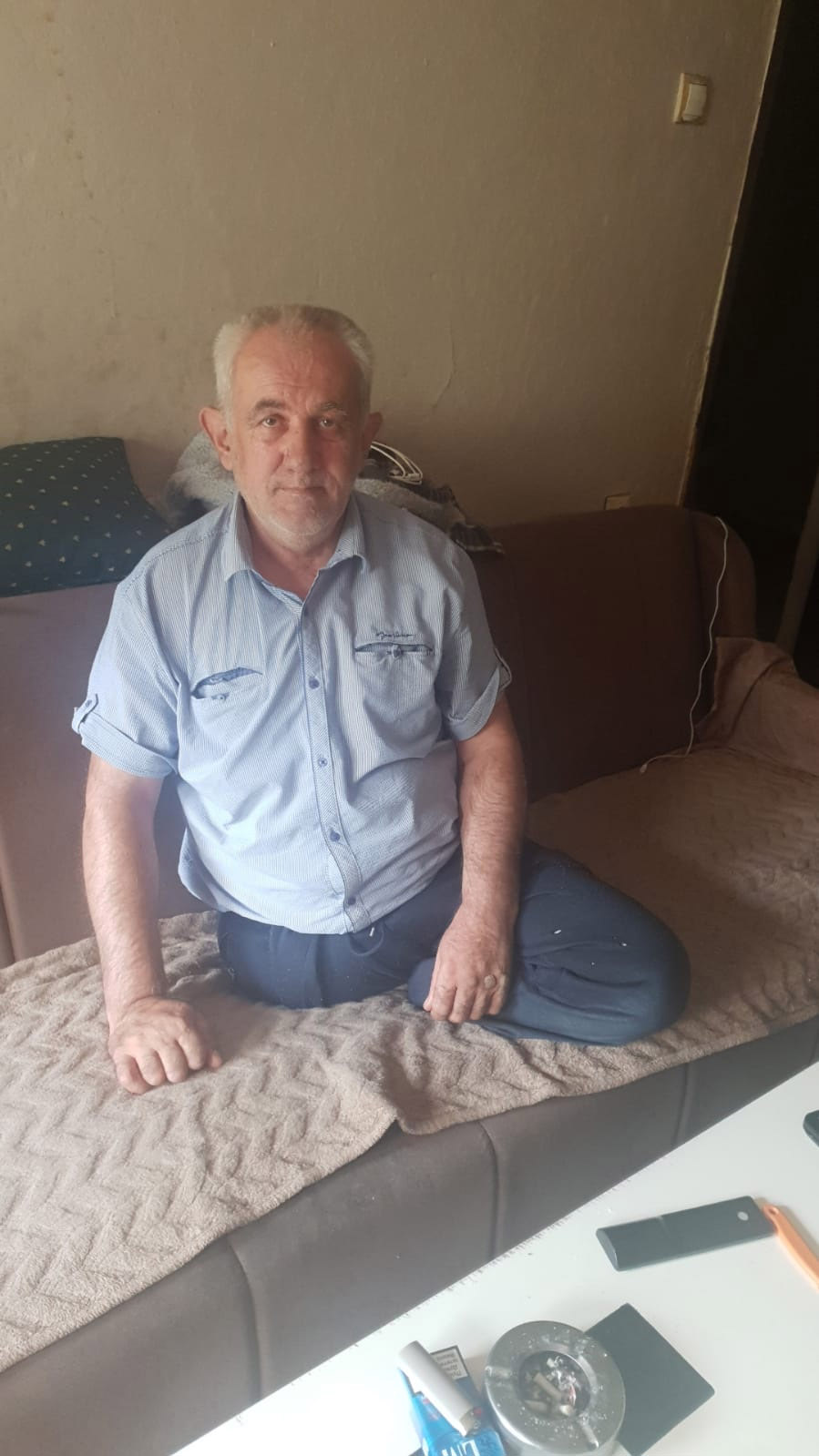 BENEFICIARIES PROVIDED HIM A NEW ROOF OVER HIS HEAD: Hidajet Pljakić
Two decades with Hidayet
According to Hidajet Pljakić, his wife and he have to wait for the building in Novi Pazar to be completed so that they can move:
– We are waiting for the building to be completed, so we can move in. Bajramka's wife is also barely mobile, so we will be closer to the doctors, which means a lot. Relocation and a new, hopefully, better life were made possible by humane people from our diaspora, most of whom are readers of "Vesti".
He also emphasizes that "Vesti" and our readers have been with him and Bajramka for more than two and a half decades.
– When I lost both legs in the storm after freezing, "Vesti" and humanitarian Hido Muratović were the first to come to my aid. I was a young man then, now I am more than 50 years old, and the readers of "Vesti" still help me. I pray to God to keep them, reward them and give them every happiness! – emphasizes this brave Pešterac, who partly earned the trust and help of the diaspora with his brave fight through a difficult life.
They are not forgotten
A donation of 50 euros was also given to Bajra Suljević from Novi Pazar, who has been taking care of her immobile and severely handicapped daughter Arieta alone for 26 years, sick, and without any income in the tenant's room. Our anonymous reader from Vienna sent her help, announcing that she would visit them in person soon. The donation will be used to buy diapers and medicine for the sick Arietta.