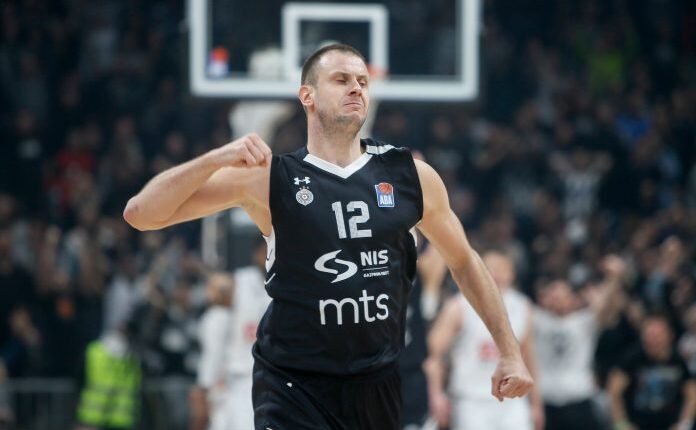 Veličković introduced an assault on the Cup trophy earlier than his jubilee match in a Partizan jersey
Foto: MN Press
Novica Veličković
Partizan basketball coach Sasa Filipovski, on the eve of the quarterfinals of the Radivoje Korac Cup against Borac, says that his team must correct the mistakes from the previous match with the same rival.
The Black and Whites will start defending the trophy against the team from Čačak, which has beaten them in the previous two duels this season, on Thursday at 7 pm in Novi Sad.
– I expect to correct the mistakes we made in the last game against Borac, when we received too many points, had problems with the game 1 on 1 and "pick and pop" game, we did not have solutions for their mobile players and great width in attack – he said Filipovski for the club site.
Filipovski pointed out that Borac is an unpleasant team and if they hit, they can win everyone.
– That is why we have to play a good defense, with a high concentration, in the attack we have to prepare for their different defenses. It is important that we have concentration in the attack and that we are focused on the basics of the game. Width, extra pass, brave shot and good selection of passes – these things will decide the game and we pay the most attention to them.
Before the quarterfinal duel against Borac, also his 500th match in the Partizan jersey, the captain of the black and whites, Novica Veličković, says that the team of Marko Marinović deserves respect.
– Borac is a team that has beaten us twice this season, the guys deserve every respect and we have to keep that in mind from the first second of the game. The cup is such a competition that you do not have the right to make amends – said Veličković:
– The fighter knows how to play, in both of our matches they showed that the ball is fantastic for them, that they have great shooters in the team, that they know what they want, and it is up to us to prepare the answer to that and to go step by step. I'm going to win the Cup. The competition is specific, three games are played in four days, if you reach the finals. The team has to think so we are going to win the trophy. Partizan should not think differently – concluded Veličković.
In Novi Sad, the colors of Partizan will be defended by the following 14 players: Novica Velickovic, Rade Zagorac, Marcus Page, Nemanja Dangubic, Ognjen Jaramaz, Josh Perkins, Nikola Jankovic, Nikola Radovanovic, Rashon Thomas, Uros Trifunovic, Will Moseley, Mihailo Petrovic and Vidan Dronjak.