Vaccine – a selection or situation for a standard life?
T. Ostojić
Vaccine certificates are being prepared
Just a week after the vaccination program began in Australia, situations have already occurred that have further shaken people's confidence in the whole process.
The mistake of the doctor in Brisbane, who vaccinated two elderly patients with four doses each, marked the very beginning. This was followed by a warning from the authorities about possible attempts at fraud by "hunters in the dark", who will try to extract your personal data, but also money for immunization, even though it is free.
And research shows that, as time goes on, less and less Oz is ready to be vaccinated. So with over 80 percent who were willing to receive the vaccine in the middle of last year, today that percentage has dropped below 75 percent.
For now, the official position of the Australian state is that vaccination is not mandatory. However, the government has decided that after immunization, citizens will receive a digital certificate.
The question arises: what will the certificate be used for and who will we prove that we received the vaccine, ie what will be banned or denied to persons who are not vaccinated.
International flights
Kvantas is the first major airline to declare vaccination mandatory for boarding international flights. The main man of Quantas, Alan Joyce, asked other airlines in November 2020 to make the same decision.
On the other hand, the executive director of the World Trade and Tourism Council (VTTC), Gloria Gevera, found herself on many front pages when she said that mandatory vaccination would be discriminatory for travelers.
She believes such a requirement would discriminate against less vulnerable groups, such as Generations X, Z and millennials, who should only be able to travel with evidence of a negative covid test.
So far, no other airline in the world, except Quantas, has announced that it will introduce vaccination as a condition for international flights. Most of them are waiting for the decision of the state governments for now.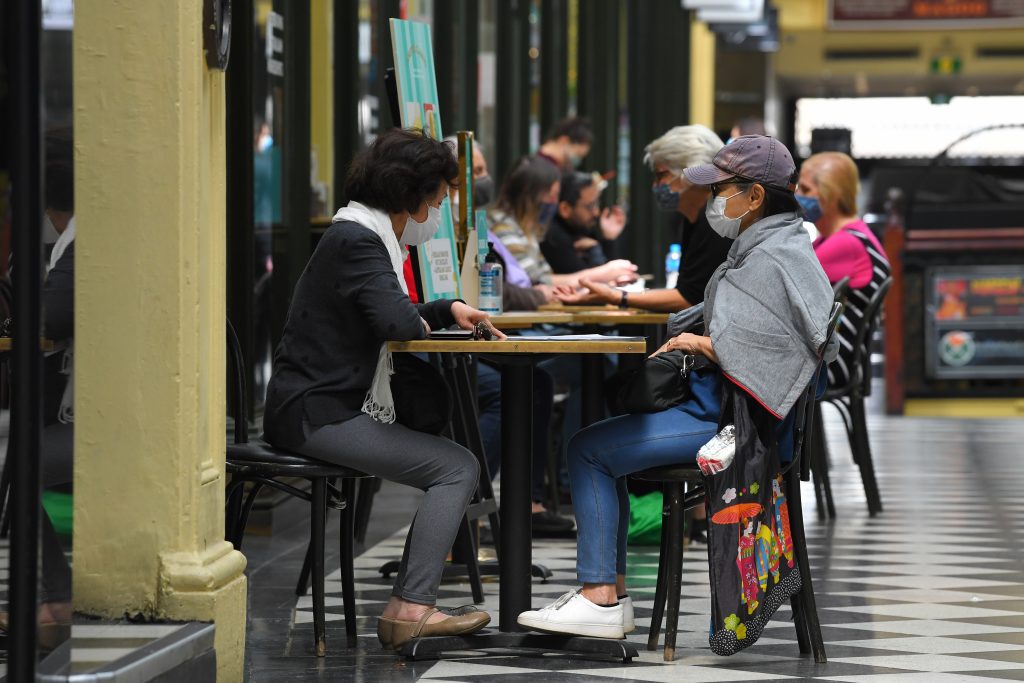 Confirmation for cafes as well?
Jobs
For now, it is clear that vaccination will not be part of Australia's national "no jab, no pay" policy, which refers to the vaccination of children and the payment of child allowances. However, the question arose as to whether a "no jab, no job" policy would be introduced, that is, whether employers would be able to demand that workers be vaccinated or else they would lose their jobs.
Apparently, vaccination has already become mandatory in some industries, primarily in the health sector, among employees in nursing homes and quarantine staff.
– There is no provision in the law that obliges the employee to be vaccinated, nor does the law recognize the possibility that companies can pass a directive according to which employees will lose their jobs if they are not vaccinated – Zoran Popov, owner of the transport company "Cannon Logistics", told "Vesti" from Brisbane.
According to him, it is possible that in some industries, workers will be obliged to get vaccinated, but no one will be able to get fired because they have not been vaccinated.
– Maybe someone will be reassigned to another job, but they will not be left without a job – our interlocutor emphasizes and adds that people in Australia have the freedom to decide. – Personally, I would never ask my employees to get vaccinated. However, if there was a law on compulsory vaccination, of course I would follow it.
Restaurants and shops
Increasingly, it can be heard that people who refuse vaccinations against kovid will have restrictions on the places and companies they will be able to visit. There is a possibility that caterers will ask you for a digital vaccination certificate before entering the restaurant, and if you do not have one – they may not host you.
– If the state sets it as an obligatory norm, I will respect it. Otherwise, it does not occur to me to ask guests to declare whether they have been vaccinated or to ask them to provide me with proof of vaccination – said Miodrag Popovic, owner of the restaurant "Mediteraneo" from Melbourne.
Popovic is reluctant to ask guests to register or give a phone number, which is mandatory, because he says that many guests are not willing to do that at all.
– Imposing any conditions only makes our business more difficult. The introduction of such an obligation would mean that I also have to ask employees to be vaccinated, in a situation when we already have problems finding an adequate workforce. Namely, many of us employ Indians or Nepalese, who are reluctant to be vaccinated, and thus have a limited workforce. And, if we move on, that would mean that I have to ask the food suppliers to be vaccinated – Popović will resign.
Popovic points out that many of his guests would not come again if he asked them to prove that they were vaccinated.
– We are fighting for every guest, and in this way we would just scatter them – says the owner of the restaurant "Mediteraneo".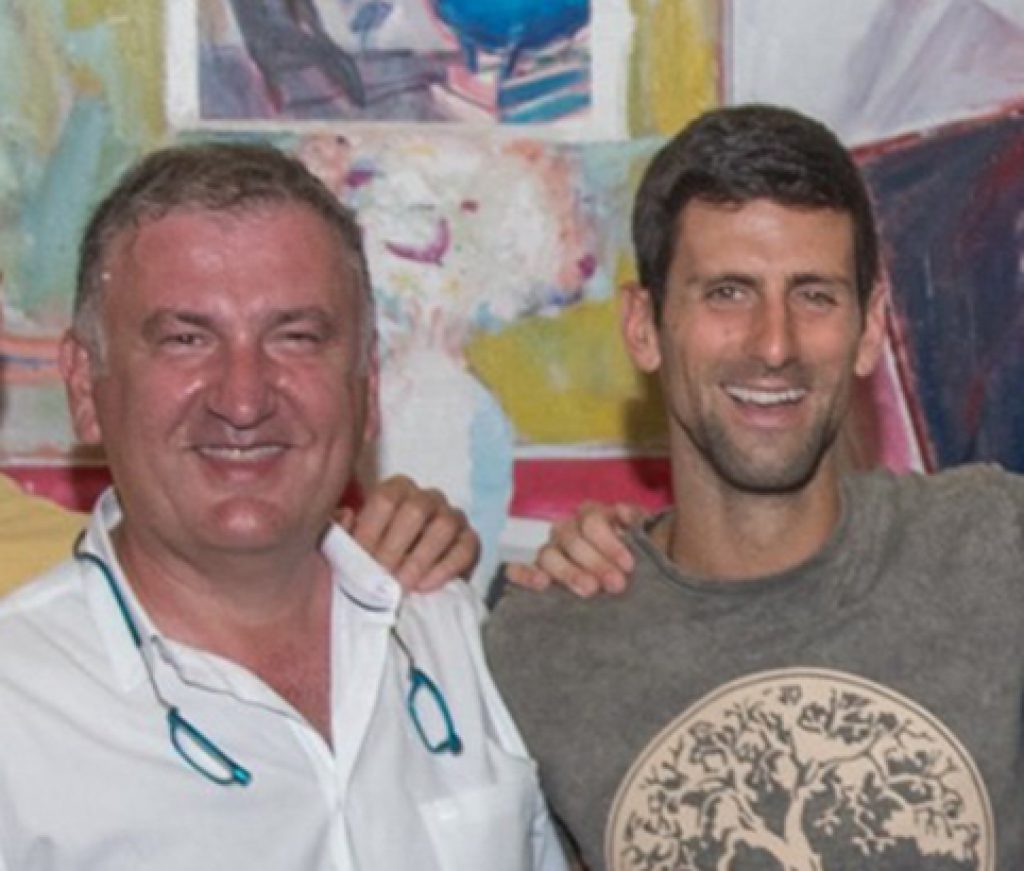 Miodrag Popović with Novak Đoković in the Mediteraneo restaurant
New South Wales
New South Wales Prime Minister Gladys Berejiklian said her government was considering various ways to boost population immunization. She pointed out that certain catering places, such as pubs and clubs, could require guests to prove that they received the vaccine before entering.
Also, certain business buildings, police, fire stations or public services of NSW could ask citizens for proof that they have been vaccinated before entering their premises, and the decision on that will apparently be left to businesses and institutions individually.
Victoria and Tasmania
The government of the Prime Minister of Victoria, Daniel Andrews, announced a law according to which health workers in the first line of the fight against covids are obliged to vaccinate everyone. For now, there are no legal solutions for other people, with the fact that vaccination in Victoria has started among quarantine staff and employees in nursing homes.
Tasmanian Deputy Prime Minister Jeremy Rotcliffe said that vaccination will not be mandatory in this country.
Queensland
The Queensland Department of Health website says the following:
"The vaccine against kovid is not obligatory and individuals will keep the possibility of not being vaccinated. However, vaccination policy for staff and employees is the responsibility of individual employers. Be sure to check with your workplace for their guidelines and expectations. A worker who chooses not to be vaccinated can be reassigned to another job with his employer if he faces the risk of exposure to the virus. "
ACT I Severna teritorija
The head of the ministers of the Territory of the capital of Australia, Andrew Bar, said that vaccines are obligatory for high-risk environments. This primarily refers to employees in institutions for the care of the elderly. The obligation to vaccinate for others, as Bar said, should be addressed "from industry to industry".
In the Northern Territory, vaccination is not mandatory, but the population is "strongly encouraged to receive the vaccine."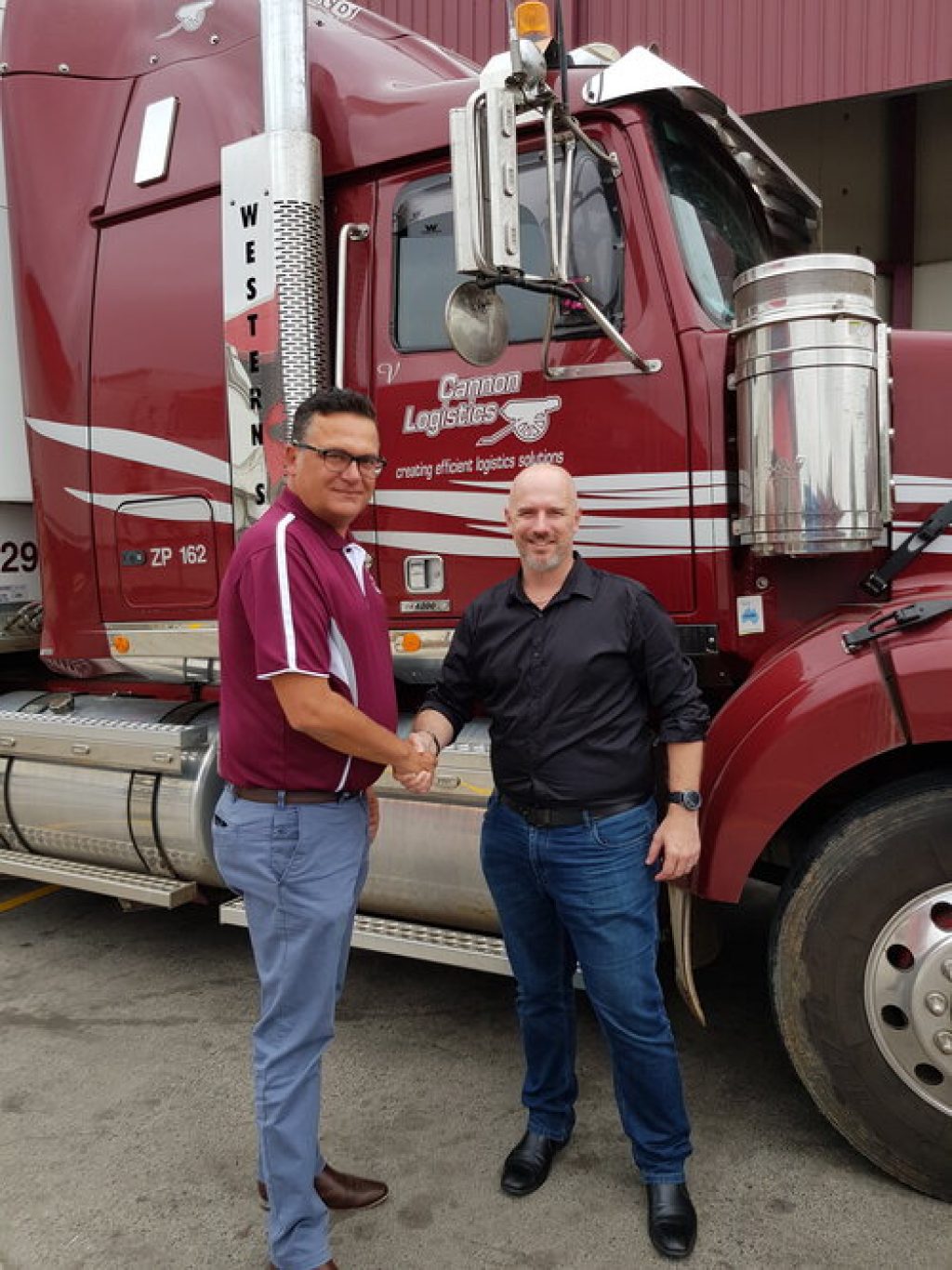 Zoran Popov (left)
Western and South Australia
Western Australian Health Minister Roger Cook said vaccination would not be mandatory, but would be a prerequisite for people who want to work in high-risk groups.
In South Australia, Health Minister Stephen Wade said that it was not true that vaccination was mandatory in this country, as anti-vaccines claim. However, all Adelaide airport and hotel quarantine workers are scheduled to be vaccinated immediately, in the first group.