HE WANTED A DEAD BELIVUK! Probably the most needed 'scalar' DISAPPEARED from Montenegro! Each hint of him was misplaced!
HE WANTED A DEAD BELIVUK! The most wanted 'scalar' DISAPPEARED from Montenegro! Every trace of him was lost!
The records of the two police forces – Serbian and Montenegrin – are full of operational information about who the most wanted "scammer" Jovan Vukotić is cooperating with, with whom he is connected with the murders, but also with the leaders of criminal clans. And none of this would be strange if this criminal was not only convicted twice, and countless times he was one step closer to the dock due to a series of liquidations, reports Blic.
photo:pink
And just when the Montenegrin police announced that they suspected that Jovan had organized the murders of Veljko Belivuk and Marko Miljković from Serbia, as this paper states, all trace of him was lost. The man who was under the measures of the Montenegrin police simply evaporated. It has not yet been determined how the most wanted "sklar" escaped or who made it possible for him, reports Blic.
Criminal family
The Vukotić family is well known to both the police and the prosecution. Since a few years ago, every trace has been lost to Igor Vukotić, the brother of one of the leaders of the "scalpers". After serving a prison sentence in Brazil, he joined his brother Jovan in criminal activities, reports Blic. It is suspected that the two of them organized the smuggling of cocaine from South America to the countries of Western Europe. Igor Vukotić's name is on the red Interpol warrant today due to the suspicion that he organized several murders in Montenegro. Together with Igor Dedović, he organized a series of liquidations.
Their father Veselin Vukotić was killed two years ago in Dobrota, reminds Blic. The killer has not yet been found. Then, Jovan's brother Igor announced himself as an obituary in the newspaper.
Attempted murder
"I must greet you for the last time in this way, my Father, my hope, benefactor, my hero !!! Remember that no one can separate us, ever! Rest in our peace Chevsky, with your brothers! May you have eternal glory and thank you! Your son Igor loves you endlessly ", he wrote somewhere from the escape.
After Veselin's murder, a few months later, Jovan Vukotić narrowly escaped death. In December 2019, four men were arrested on suspicion of preparing the liquidation of Jovan Vukotić, who was then in the District Prison in Belgrade, where he was awaiting extradition to Serbia. An indictment was filed against the four of them.
They are accused of trying to poison Vukotić with sodium cyanide, as well as committing other crimes by intercepting Vukotić's unmarried wife, who usually brought him lunch from a Belgrade restaurant, dressed in police uniforms. Pretending to be police officers, they intercepted the girl, but she had no food at the time, because he had yet to pick her up. They asked to check what was in the package intended for Vukotić. Such an "check" was suspicious to Vukotić's unmarried wife, so she reported it to the authorities. Police intercepted the vehicle from which the police officers allegedly got out. Cyanide was found in the taxi vehicle in which they were at the time of the arrest, which they wanted to put in his food.
The scam group, of which Jovica Vukotic is one of the leaders, is being brought into close contact with the group of Luka Bojovic, who is serving an 18-year prison sentence in Spain for organized crime. The two clans worked together to smuggle and distribute narcotics across Europe. According to operational data, Jovan Vukotić often stayed in Belgrade, but he also came to Novi Pazar, Kopaonik and Zlatibor, where he met with members of the Luka Bojović clan.
He wanted Velja dead
According to the data collected so far, the alleged leader of the "Skaljar clan", Jovan Vukotić, is suspected of being the organizer of a criminal group against which charges have already been filed for planning the murder of Veljko Belivuk and Marko Miljković, confirmed special prosecutor Sasa Čadjenović.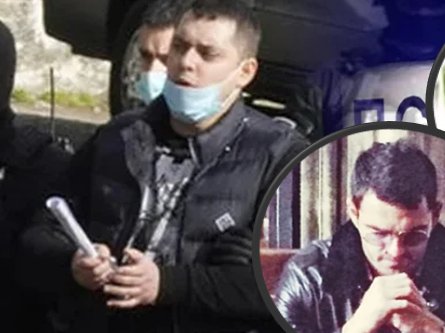 – Collecting evidence in order to identify all participants in the criminal event covered by the indictment of July 2, 2021, another organizer of this criminal organization was formed, which was formed to commit the crimes of murder and aggravated murder, as well as other crimes in Montenegro. – said Čadjenović.
In order to break up the criminal organization, he added, an explosive device was seized, which was supposed to be used to take the lives of Radoje Zvicer and Slobodan Kašćelan. The SDT has issued an order to conduct an investigation against Vukotić, who is suspected of real criminal organization, aggravated murder by incitement and aggravated attempted murder committed by aiding and abetting. The criminal organization, allegedly led by Vukotic, had special organized groups to procure explosives, vehicles and watercraft.
Source:
pink.rs