DZONIC ACKNOWLEDGED EVERYTHING? 'I shot Goran within the head, Gordana and Lidija screamed and ran away, so I KILLED them too!'
DZONIC ACKNOWLEDGED EVERYTHING? 'I shot Goran in the head, Gordana and Lidija screamed and ran away, so I KILLED them too!'
"I stopped on the way my aunt Goran Đokić's brother to take me to Duda's bars in Moravac, I carried a bucket of gasoline with me, I told him that my scooter ran out of fuel near Morava, so I went on foot at night … I was in the back seat, next to Lidija, the three of them were joking and laughing, and when we arrived, I got out of Đokić's car, approached his door to allegedly thank him, so I pulled out a gun and shot him straight in the forehead, twice. Gordan's daughter-in-law and little Lidija screamed in panic, they tried to escape, so I killed them with two bullets each. I then threw the bodies into the pit, poured the gasoline I took with them and fired them … " Dzonić from the first interrogation in the police, immediately after the arrest on Thursday, October 21, the Informer announced.
Photo:pink
He confessed, then denied
Dzonic then confessed to the crime to the police and described it in detail, but the next day he completely changed his statement, involving his sons Milan and Stefan, as well as brothers Konstantin and Kostadin Milosevic, called brothers Jojka from Moravac, in the story.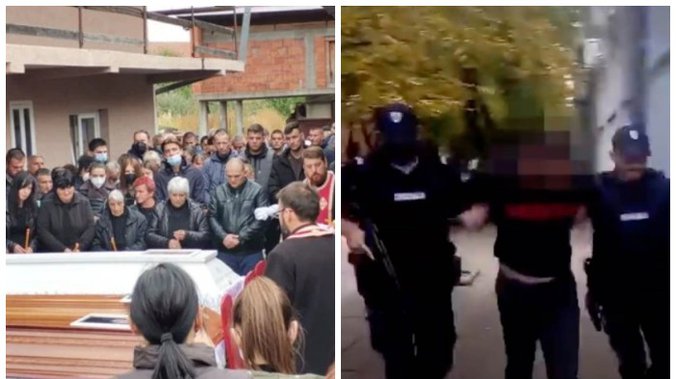 At the first hearing, Džonić described how he planned to kill and rob Đokić for months, because he had a lot of money all his life, and when he ran out, he decided to steal money from his relatives.
– On the night between September 26 and 27, I stopped on the way to Goran Dokić's relatives to help me and take me to Dudine Bare on the coast of South Morava, I lied to him that my scooter ran out of gas there. I waited for him at the turnoff from the main road towards Žitkovac, I had a bucket of gasoline with me. When Đokić's "Volkswagen Passat" came along, Gordana and Lidija were in the car with him, and I sat in the back seat – said Džonić, and added: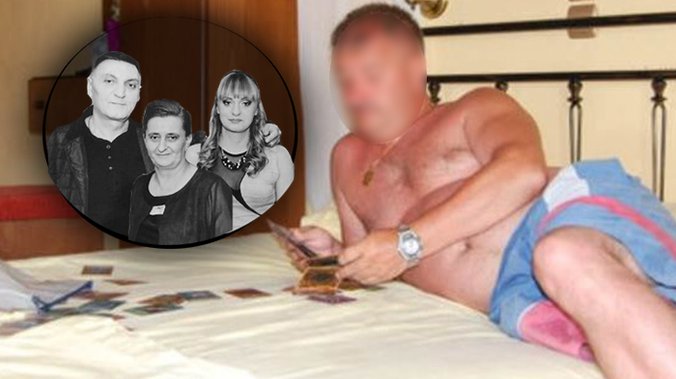 – Đokić drove me to Duda's bars, places I had prepared in advance to kill them. I got out of the car and approached Đokić's door, as if to thank him, and then I shot him straight in the forehead, twice. Lidija and Gordana started screaming, they started to run away from the car, so I shot them twice. I then threw the bodies into a ravine, a hole into which the villagers throw dead cattle, I poured gasoline on Đokić, which I took with me and burned, and then I covered them with boards.
Dzonic then, according to his own confession, drove Djokic's "Passat" to the old separation on the road Tesica – Donja Trnava, so he took the money that his cousin hid in the trunk and burned the vehicle. At that place, Džonić left the scooter the day before, which he took home to Moravac.
The killer, as he said, buried the money on the property of his son Stefan in Moravac the same night, and then he made sure to hide the weapon well.
By the way, after this first Džonić's statement to the police, it seemed that all the details of the crime had been clarified, but only a day later the monster changed his statement and involved his sons, as well as his brothers Jojka from Moravac and their friend Despot P. from Nozrin!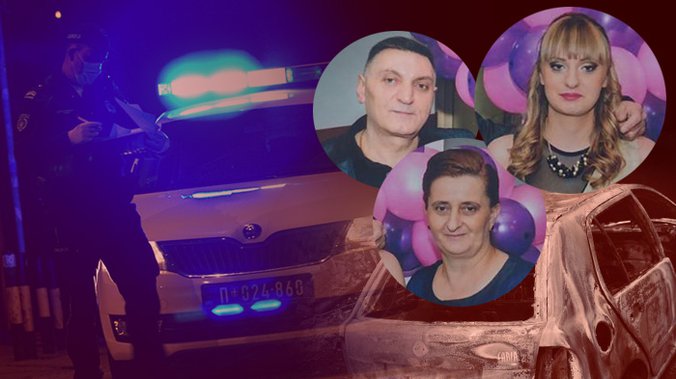 He said about his own sons Milan and Stefan that they are capable of murder and that the DNA traces that were found on the banknotes in Siniša's orchard in the meantime may be theirs too!?!
According to another statement by Džonić, Jojka's brothers blackmailed him into typing Đokić and forced him to drag his relatives into the trap. Džonić claims that one of Jojka's brothers, together with Džonić, waited for Đokić at the turn for Žitkovac and that together they entered the "passat" under the threat of a gun. They forced Goran Đokić to take them to Dudine Bare, and behind them was a small red car, in which, allegedly, there was a DP from Nozrin.
– In his second statement, Džonić claims that one of Jojka's brothers, when they arrived in Dudine Bare, ordered him to get into the red car near the DP, and this one allegedly killed and burned Đokić. Then, according to Džonić, one of Jojki drove Đokić's "passat" to Tešica, where he burned it – said the source.
After this second statement of Džonić's, the police arrested his sons and brothers Jojka, after which all four were detained for up to 30 days, while a search was announced for DP.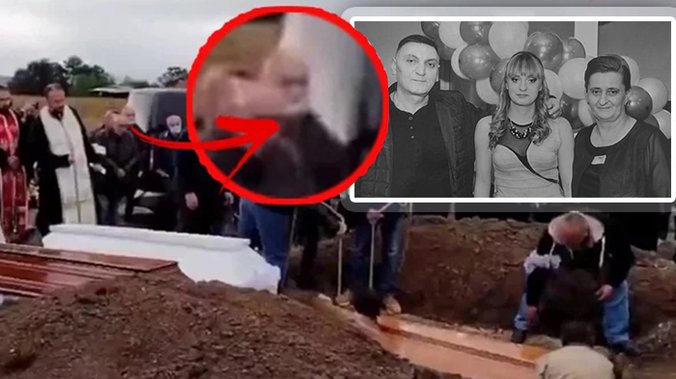 It doesn't match
As part of this investigation, the police seized a "Porsche Cayenne" from the Jojka brothers, as well as a burgundy "Renault Twingo" owned by their mother, who is currently abroad. "Renault" was especially interesting to the inspectors because some witnesses also mentioned that they allegedly saw an unknown small red car before the crime in Moravac, just as Dzonic described it in his second statement.
However, in the case of Renault, there are a few things that do not fit into Dzonic's story.
– First of all, that vehicle is not red, but burgundy, which looks even darker than it is at night. Then, in his second statement, Džonić mentioned that the small red car that was allegedly used in the crime had five doors, while the "Renault Twingo" owned by the mother of the Jojka brothers has only three. So far, nothing indicates that this vehicle has anything to do with the crime, the interlocutor explains.
He also points out that numerous other pieces of evidence speak in favor of the fact that Džonić planned and carried out the massacre himself. Namely, all the DNA traces found on the boards that covered the bodies, as well as on the banknotes, belong only to Džonić.
As for the money that disappeared from Djokic's car, "only" 43,500 euros were found on Dzonic's son's property, and it is assumed that a total of about 100,000 euros was stolen. At the second hearing, Džonić claimed that the rest of the money was taken by Jojka's brothers.
Source:
pink.rs