Don't do the tax calculation your self
News
Boris Surla
The story of our successful, primarily young people in Australia delights and inspires again.
One of them is Boris Surla, a financial expert, originally from Krško Lika. Boris is 31 years old, and he has been an accountant for almost a full decade. He has also been a mortgage broker for the last two years.
We start the conversation with Boris by asking how it is that he has been in business for ten years and has just entered his thirties?
– I started working while studying, and in the last three years I have been working for myself, ie for the family company BNS Partners – says Surla.
Why did you leave a big company and start your own business?

– There are really a lot of motives, and I would like to single out flexibility in terms of working hours. Also important is the fact that I can be much more committed to the client when I work for myself, that is, when I do not have a regular pattern that you have to respect in a large company in terms of how much time is set for one client and the like.
You are both an accountant and a broker. Did they have a conflict there?

– It is, in my opinion, a great combination. There is no conflict because we respect the rules of the profession in business, and the legislator allows such a business setting.
Why is it good for an accountant to be a broker at the same time?

– When I do an annual tax calculation for someone and see the space that the amount of tax that person pays can be reduced so that, for example, another property can be bought (investment property), I can easily explain the advantages of such a decision. At the same time, I can make a loan for such a customer. Likewise, if one seeks credit in a bank, especially if self-employed, the bank will make a decision based on the last two years of operation and may not have the time or expertise to investigate the business in more detail and see if there is a way to qualify. requested loan. On the other hand, I have access to other financial institutions whose criteria are not as strict as with some banks.
Can they do the same at the bank?

– If someone has excellent results two years ago, the bank can relatively easily approve a loan. But realistically, in practice this is not a common case. It is still necessary to do extra work, to explore additional possibilities through quarterly calculations of the current financial year, which would, in some cases, help the client to qualify for a loan. They have professional staff in the banks, but still, when an accountant and a broker are dedicated to someone at the same time, there is a small chance that they will get that quality of service in any bank.
Isn't living in Wollongong an obstacle to cooperating with clients from other cities?
– Nowadays, everything can be solved by phone, e-mail, through "zoom" and other applications that, including electronic signatures, eliminate the need to physically meet with the client. This is a great advantage in this situation when movement is limited. Of course, when the situation normalizes, it is possible to see me in the office or in certain situations I can also visit the client. In general, nine out of ten of my clients are those who do not physically come to the office.
Many people do their own tax calculations. What do you think about that?

– That's definitely wrong. It is saving in the wrong place, not only because they may miss something and do something wrong, but also because an accountant who has the will and time to dedicate himself to them can explore the best ways to possibly get it from the state. various grants, reliefs and legal reductions of tax liabilities. There are many reasons why it is better for people to have an accountant.
The parties still can't know that until they ask?
– Exactly. For me, consultations are free, and when people call after a few minutes, they see the advantages of hiring an accountant and do nothing on their own. This way, they don't have to worry about whether they did everything right, and they can also be sure that I will do my best to find the best ways to legally reduce the tax and get the maximum tax refund. It is the same when it comes to additional incentives and grants from the state – explains Boris Surla.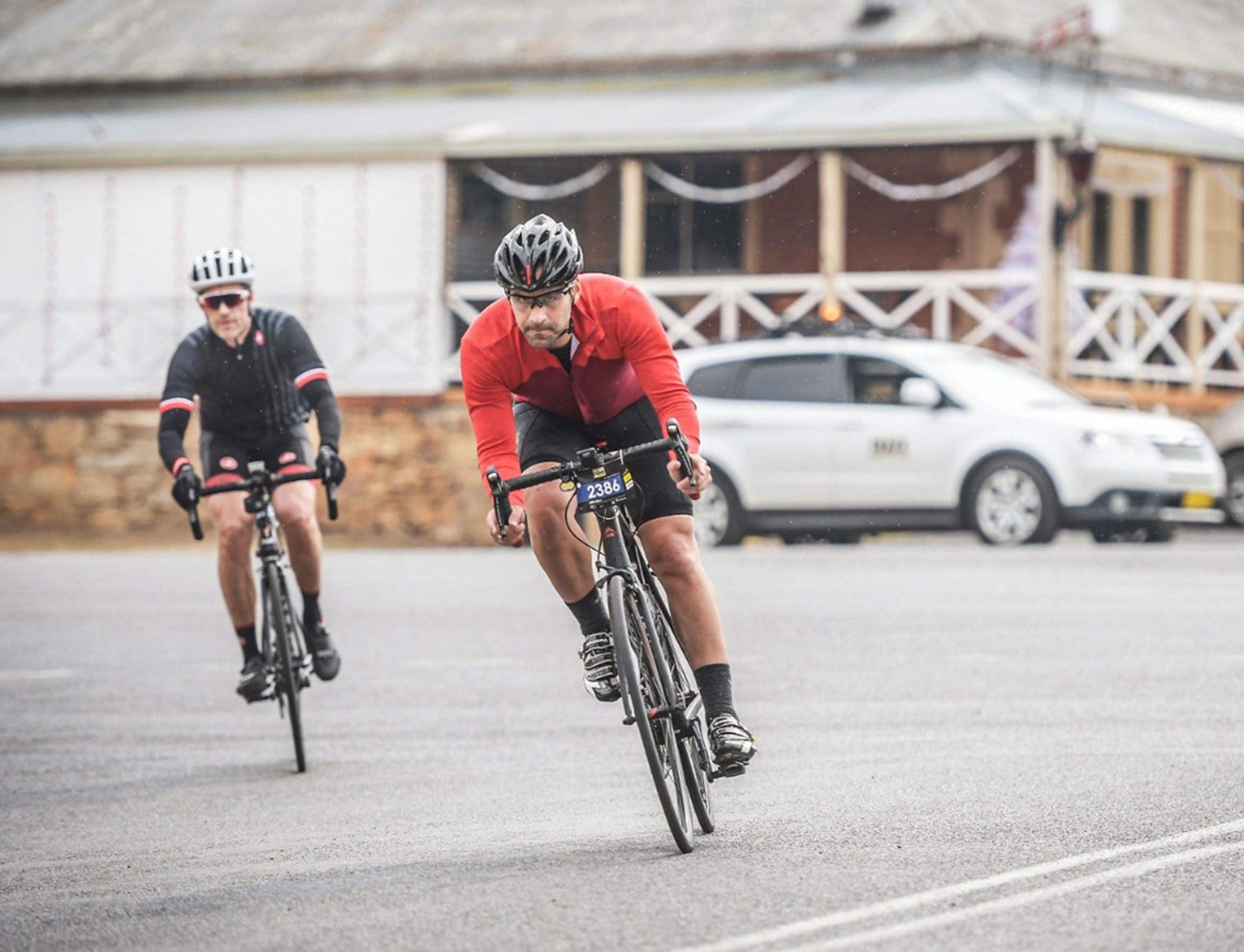 Boris enjoys riding a two-wheeler
Family and cycling
What do you do in your free time?
– I spend most of my time with my son and wife. I also love sports. I used to play football quite actively, and now I mostly ride a bike with friends. Let's combine nice and useful. You cover 100 kilometers every week.
Serbian language as an advantage
Is speaking Serbian fluently an advantage for you?
– Surely. I was born in Zadar and we came to Australia when I was six years old. We spoke Serbian at home, I went to a Serbian school in Kenya Street in Wollongong and mostly hung out with our boys through sports, so Serbian is pretty good for me.
The ideal client
What client profile do you work with most often?
– Like other accountants, I do everything, starting from individual tax calculations, through quarterly calculations (BAS), pension funds (SMSF), smaller, medium and even larger companies. However, my ideal client is an entrepreneur or a small or medium-sized company that I can help the most, keep complete books. With such a client, my expertise can come to the fore.